Haiku lover tweets Play Art love

Our resident haiku writer and mom-about-town Amanda Ciani left some library love on our Twitter page after attending Play Art last week.
Last week in Play Art, Miss Heather helped Campbell County's little artists create worm houses out of 2-liter bottles.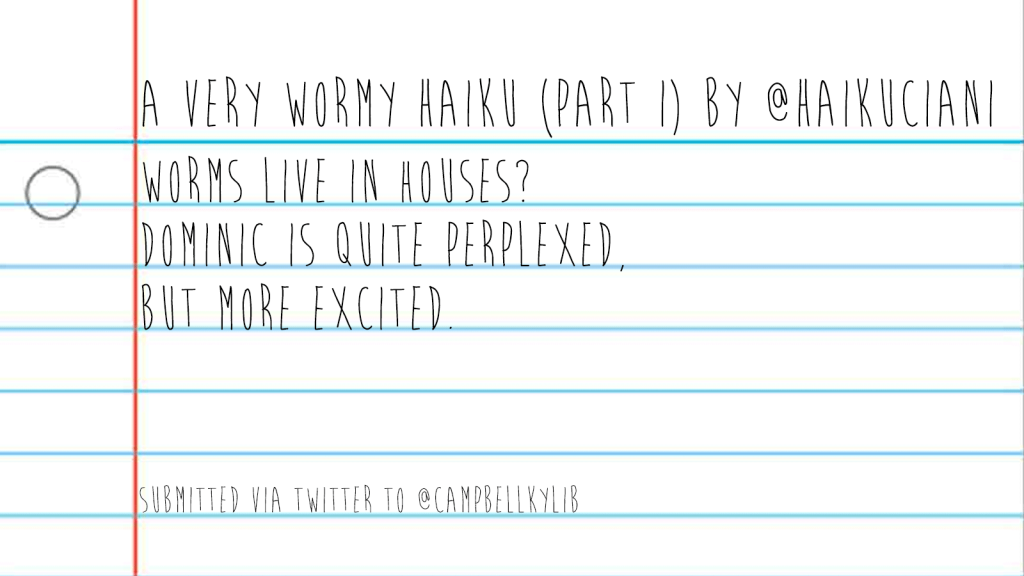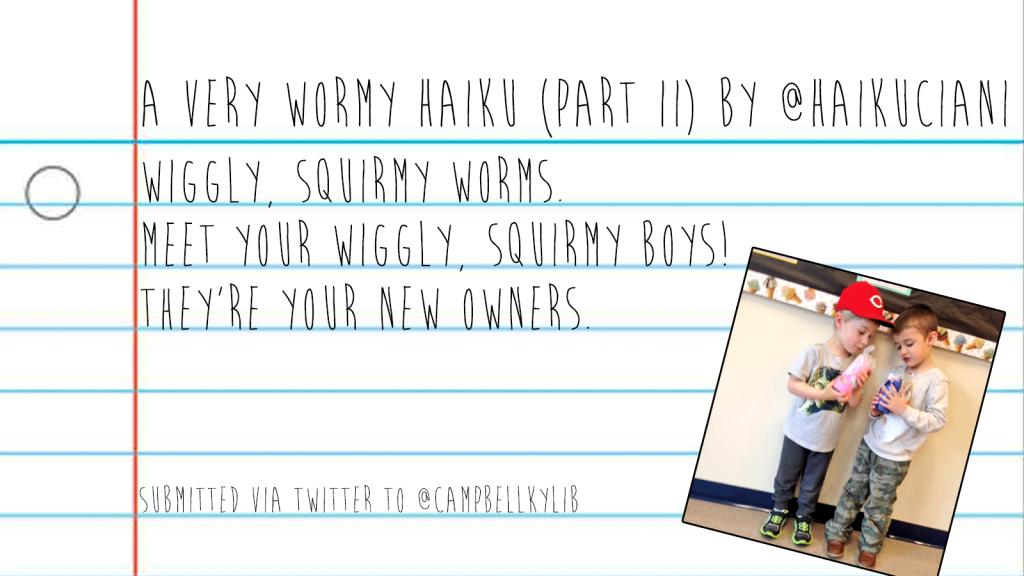 You can join the Play Art party on Wednesday afternoons at Newport.