Get a Library Card
All you need is a valid photo ID and proof of your current address to get a library card with CCPL!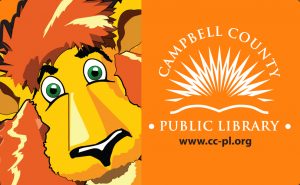 Stop by one of our branches to complete a library card application. Applications are available in Spanish.
Photo ID with current address.
Photo ID and another item showing the patron resides at the given address (recently postmarked mail, imprinted personal checks, property tax receipts, or other substantiated documents).
A post office box is not considered a valid address to determine eligibility. A post office box may, however, be used as a mailing address in the patron record.
Cards for Minors
Juvenile borrowers (under 18 years of age) may obtain a library card in one of two ways:
A parent or legal guardian may present acceptable identification and sign for the juvenile to receive full borrowing privileges.
The juvenile may present proof of name (textbook, school ID, mail, etc.) and receive limited borrowing privileges.
Teacher Cards
Teacher Cards are available to those working in adult education, K-12 public/private schools, preschools, daycare centers and organizations working with individuals with special needs. A Teacher Card is in addition to a personal library card and is for professional needs and educational purposes.
Benefits of Teacher Cards include:
Access to reliable online databases.
Online practice tests for AP exams and college entrance exams.
Users can receive books for the classroom, have children's librarians visit their classrooms, or arrange for a tour of the library. Teacher Cards are not restricted to Campbell County teachers or residents. Just bring in current proof of employment or verification of homeschool participation to receive your card.
Learn more about our resources for teachers.
Replacement Cards
If your card is lost or stolen, notify us immediately. Lost or damaged cards can be replaced for a $1.00 fee. There is no charge to replace a stolen or worn out card.
Digital Patron Cards
You can have instant access to eBooks, eAudiobooks and online resources without ever setting a foot inside one of our branches with our Digital Patron Cards.
Here's how it works:
To register for a Digital Patron Card, click on the "click or tap here to register now" link at the top of the page.
Select "Digital Branch" and enter your zip code.
Select the city you live in.
Then fill out the form:

Be sure to pick a PIN you can remember! You will need it to log in later.
If you share your email address with us, we can let you know when items you place on hold with Kentucky Libraries Unbound are ready for you to download.

Hit "Submit" and you will get a barcode that's ready to use.

Your barcode will look something like this PACREG555555.