Challenging Reads Book Club: 'Flamer' by Mike Curato
Tuesday, June 18, 2024
7:00 pm - 8:00 pm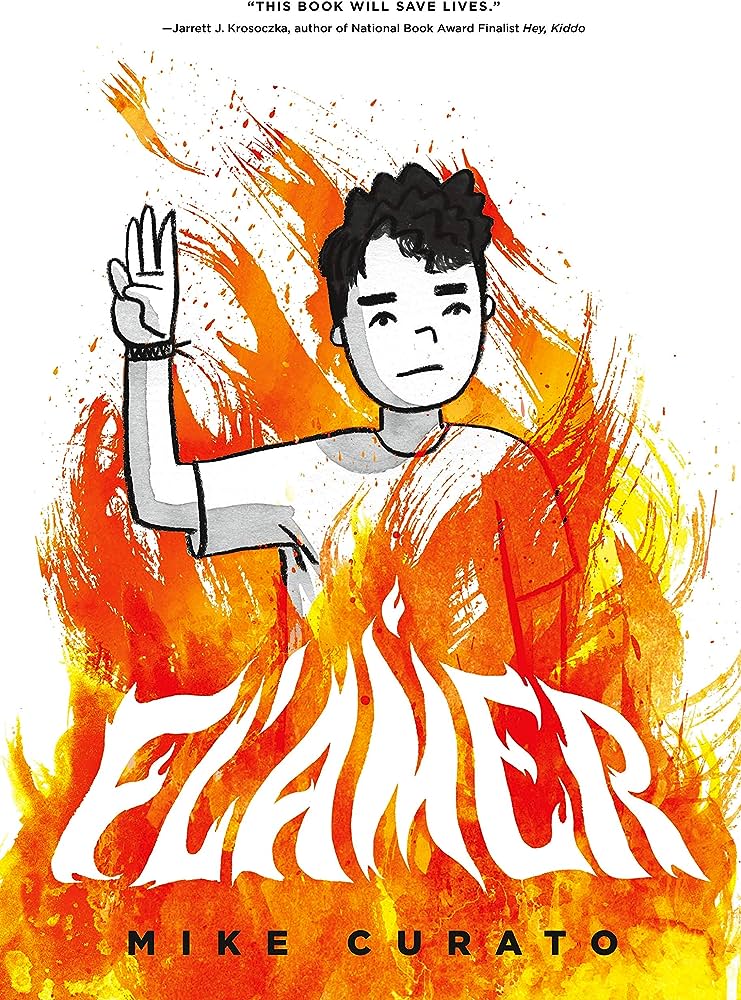 I KNOW I'M NOT GAY. Gay boys like other boys. I hate boys. They're mean, and scary, and they're always destroying something or saying something dumb or both. I hate that word. Gay. It makes me feel . . . unsafe.
​
It's the summer between middle school and high school, and Aiden Navarro is away at camp. Everyone's going through changes―but for Aiden, the stakes feel higher. As he navigates friendships, deals with bullies, and spends time with Elias (a boy he can't stop thinking about), he finds himself on a path of self-discovery and acceptance.
​
Award-winning author and artist Mike Curato draws on his own experiences in Flamer, his debut graphic novel, telling a difficult story with humor, compassion, and love. Recommended reading age 14+ or with adult guidance.
---
Please note any accommodation requests in the Special Needs section of the registration form.
If you have any questions, please contact Shannon at sdevlin@cc-pl.org.
Meeting Room: Newport - Presidents Room Lower Level
Age Range: Adult
Register for this event
Registration opens Friday, April 19th, 2024