Thousands attend Jolly Thursdays programs

Our record-breaking second season of Jolly Thursdays has come to a close.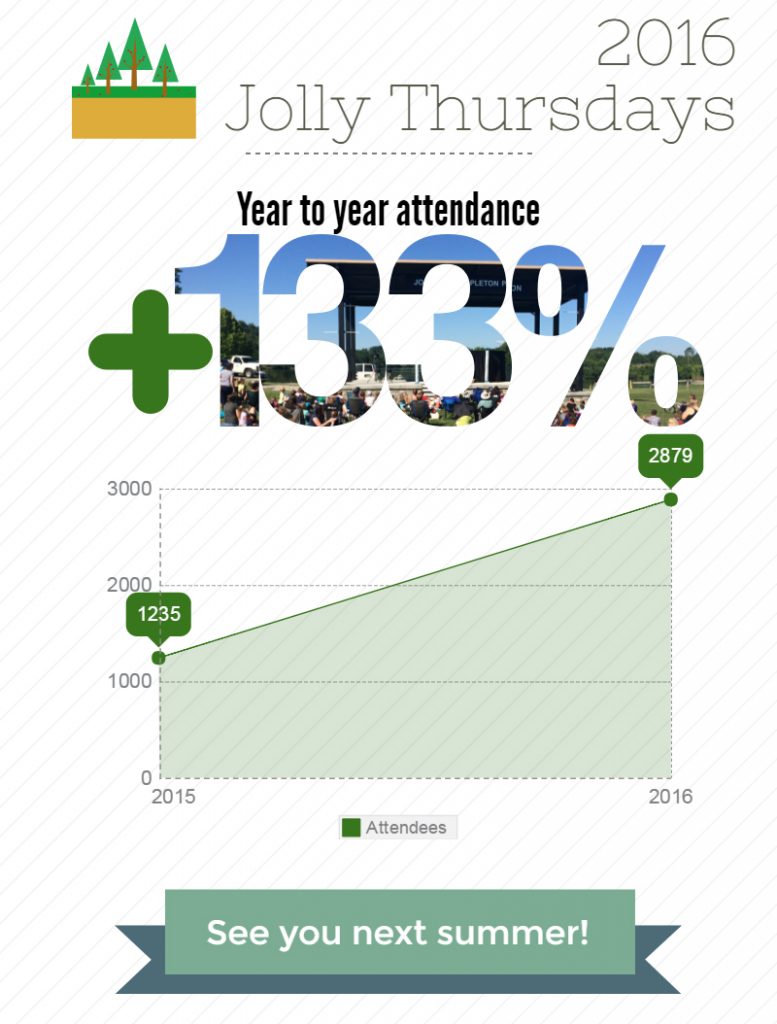 For two summers now, your library has partnered with the Campbell County Parks Department, as well as the Cooperative Extension Office, to bring entertaining and educational events to the southern park of Campbell County.
This summer, we hosted eight events at A.J. Jolly Park with a total attendance of 2,879; that's a 133% increase over last year's number.
Thank you to our partners and to all who attended these wonderful events. See you next summer!
Photos from this season
More Kids News