Newport offers deaf film night
On Friday, February 19 we will be showing "Versa Effect," a movie created with the deaf in mind. The film is acted completely in ASL for deaf families to enjoy seamlessly.
Filmgoing can be an unsatisfying experience for deaf people. Although closed captioning is available in some theaters with special glasses, the films are not acted in their native language of American Sign Language (ASL).
The plot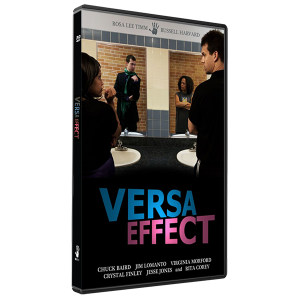 From their childhood years to working at a Deaf school in Texas, Jackie and Seth have always loved to… HATE each other! The fact that they are working closely in the same school did not help matters.
For all their bad blood with each other, something bad had happened to them: their bodies have been switched!
What follows is a series of laugh-a-minute hijinks as Jackie and Seth struggle to get back to their bodies. Because of that, they have no choice but to work together in order to save themselves. With time running out, Jack and Seth must find a way to get back in their original bodies or else they will be stuck forever! 
We hope members of the deaf community will join us for this movie night. Popcorn and other movie snacks will be provided. There's no need to register, just come to the Newport Branch's Presidents Room at 6:30 and bring a friend or two!
Versa Effect is rated PG and can be enjoyed by all ages!
American Sign Language, no audio.
PG, 90 minutes.
More Program News