Take & Make Program: Llama Day
Thursday, June 18, 2020
4:00 pm
Are you hooked on llamas? Do you find them cute and funny, soft and cuddly or both.  Make some llama crafts, have some llama snacks and remember having fun is no prob llama.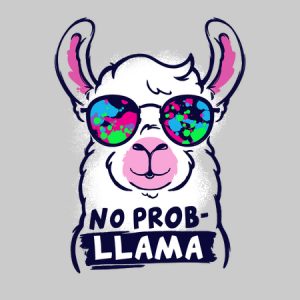 ---
Registration is required for this virtual program. The program includes Take & Make bags that will provide everything you need to make the craft. Take & Make bags will be available for pickup starting a week before the craft program for those who have registered.
The tutorial for this program will be available starting at 4 pm on June 18th by visiting
https://www.cc-pl.org/articles. If you have any questions, please contact Valerie at vdavis@cc-pl.org.
---
Supplies:
Felt
Pom Poms
Needle
Thread
Paper
Markers
Glue
Age Range: 11-19