Spotlight Series 2023

Explore regional history with our Spotlight Series, which brings three engaging talks from local speakers and authors to our Newport Branch.
All of the talks take place at the Newport Branch on Thursdays at 7 pm.
Aug. 10: Cincinnati Scavenger with Kathy and John Witt
Enjoy a fun slideshow presentation from Kathy and John Witt, the author/photographer duo behind Cincinnati Scavenger, which encourages readers to explore various Greater Cincinnati neighborhoods (including seven in Northern Kentucky). Learn how to use the book; about the woman behind the scavenger hunt as we know it, New York socialite Elsa Maxwell; the publishing process; and more. Kathy will also talk about Cincinnati Scavenger's companion book, Secret Cincinnati.
---
Aug. 17: 'Senators of Kentucky' with Paul L. Whalen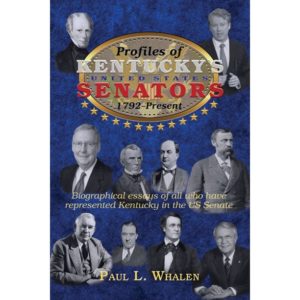 Since 1792, 66 men have represented the Commonwealth of Kentucky's two Senate seats. Paul L. Whalen explores each and every one of those senators through biographical essays in his book, Profiles of Kentucky's United States Senators. At the event, Whalen will discuss some of the senators who have represented Kentucky.
---
Aug. 31: 'My Old Kentucky Home' with Emily Bingham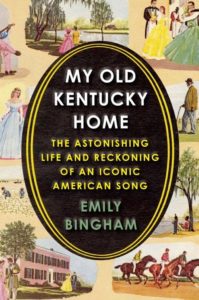 Wrapping up Spotlight Series is another look at Kentucky's history, specifically its state song. Emily Bingham, author of My Old Kentucky Home: The Astonishing Life and Reckoning of an Iconic Song, will discuss the long, strange journey of Stephen Foster's anthem. The song saw enormous success in the early 1850s. Written by a white man about a Black man being sold downriver and performed for decades by white men in blackface, the song, about longing and pain, was turned upside down and, over time, became a celebration of "happy" plantation life.
---
Registration is required for each program in the series. Email Amy Carroll at ACarroll@cc-pl.org with any questions.
---
More News
Follow Us!