Spend Poetry Month with Kentucky Writers

Kentucky is home to many prolific and accomplished poets. Since April is National Poetry Month, there's no better time to enjoy works from Kentucky writers.
Books by Kentucky Poets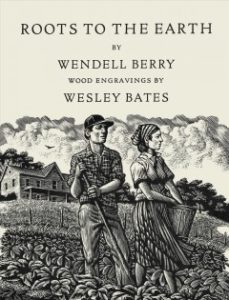 Roots to the Earth by Wendell Berry
A graduate of the University of Kentucky, Wendell's writings capture the essence of the Commonwealth of Kentucky. Wendell has received both international awards and local accolades, such as being inducted into the Kentucky Writers Hall of Fame. Roots to the Earth is a collection of previously published poems. It provides readers with insights into Wendell's thoughts as well as life in Kentucky.
---
The Collected Poems of Robert Penn Warren by Robert Penn Warren
Robert Penn Warren was born in Guthrie, Kentucky in 1905 and would go on to win a Pulitzer Prize for Poetry in 1958 and 1979. Warren was also named the United States Poet Laureate from 1944 until 1945 and again between 1986 and 1987. Not only was Warren a master in his field as a writer, but he was also instrumental in sharing the art of poetry with others. He even co-wrote a literature textbook. The Collected Poems of Robert Penn Warren is a comprehensive look at his life's work.
---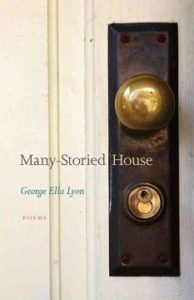 Many-Storied House: Poems by George Ella Lyon
We certainly can't publish a list of Kentucky writers without including George Ella Lyon. Along with publishing works of fiction, poetry and children's books, she has also been an advocate for educating generations on the power of the written word. Many Storied-House centers on the idea of home and how the people within those structures shape our lives.
---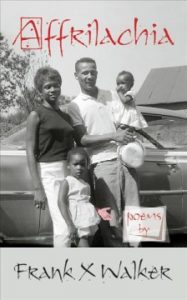 Affrilachia by Frank X Walker
Frank X Walker says in his artist statement, "As a co-founder of the Affrilachian Poets and the creator of the word Affrilachia, I believe it is my responsibility to say as loudly and often as possible that people and artists of color are part of the past and present of the multi-state Appalachian region extending from northern Mississippi to southern New York." His debut collection, Affrilachia, perfectly embodies his artist statement. Like others on this list, he served as the Kentucky Poet Laureate between 2013 and 2014.
April Author Events
What better way to celebrate National Poetry Month than with readings from local poets? Register to spend time with other local poetry fans at readings this month.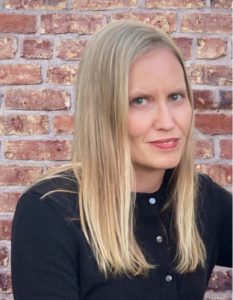 Poetry Reading with Kelly Moffett
Date: Wednesday, April 20
Time: 6:30 – 8:30 pm
Location: Cold Spring Branch
Kelly Moffett is a local poet who has published multiple poetry books and was previously named a Fulbright Scholar. She'll be joining us via Zoom to read and discuss the writings found in Just After, her chapbook published in 2021.
You're also welcome to bring along your own poetry to share with fellow attendees. We'll open up the floor to other poets to read their work after Moffett's discussion has concluded.
---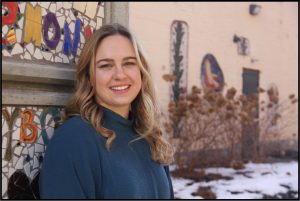 Exploring Local History: The Poetry of Place with Alexandra McIntosh
Date: Thursday, April 21
Time: 6:30 – 7:30 pm
Location: Fort Thomas Branch
Alexandra McIntosh is an accomplished writer who will stop by our Fort Thomas Branch to share some of her writing and discuss her creative process. As a native Kentuckian, McIntosh has found creative inspiration in the Northern Kentucky area. Her book of poetry, Bowlfuls of Blue, was published by Assure Press Publishing in 2021. You can find out more about McIntosh and information about her poetry and creative nonfiction publications on her website.
---
More News