Signature Series: Award-Winning Author Laurie Lico Albanese

Mark your calendars for the latest installment of the series, which features award-winning novelist Laurie Lico Albanese.
New this month is the afternoon Signature Sneak Peek. 
Award-Winning Author Laurie Lico Albanese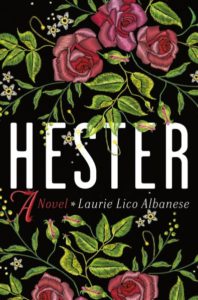 Event Details
Date: 7 pm Friday, April 28
Location: Carrico/Fort Thomas Branch (1000 Highland Ave.)
The Signature Series' next installment features award-winning novelist Laurie Lico Albanese, author of Stolen Beauty and Hester.
Albanese will discuss how other artists, such as Gustav Klimt and Nathaniel Hawthorne, inspire the way she crafts her books.
The presentation will be followed by a brief reception with an opportunity to get autographs! Light refreshments will be provided. Roebling Point Books will be available to purchase books on-site and you can check out Albanese's books from our catalog.
Free tickets are required. 
Tickets will be mailed two weeks prior to the event. Tickets requested after that time will be available at the Patron Services desk on the evening of the performance. The Carrico/Fort Thomas Branch will close at 5 pm to set up for the event.
Thank you to the Friends of the Campbell County Public Library for making the Signature Series possible.
---
New! Signature Sneak Peek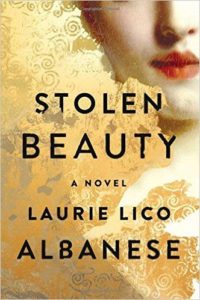 Sneak Peek Details
Date: 2-2:45 pm Friday, April 28
Location: Carrico/Fort Thomas Branch (1000 Highland Ave., Fort Thomas, KY 41075)
If you're interested in the event but are unable to attend in the evening, join the library for the afternoon Signature Sneak Peek.
You will still get a chance to hear from Albanese and get her autograph! The program offers a glimpse into the evening's presentation.
---
About the Author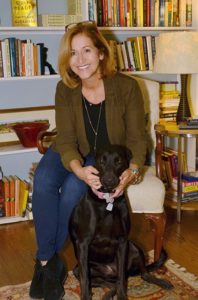 Laurie Lico Albanese is an award-winning novelist and journalist. In Hester, her acclaimed 2022 retelling of The Scarlet Letter reimagines the origin story of Nathaniel Hawthorne's classic book by asking: "Who is the real Hester Prynne?"
Answering a centuries-long literary mystery, Hester gives life, power, and voice to the woman Hawthorne cast into the role of a scorned adulteress. It offers a fresh and empowering perspective on the source of her scarlet letter.
Illuminating the lives of nineteenth-century women alongside the Salem witch trials and Nathaniel Hawthorne's emerging career, Hester is a rich tale about the price a woman pays for creativity and independence and the many ways sisterhood is important to a woman's survival in every age.
Hester received several recognitions, including an Audible Best Books of 2022; an IndieNext; a Canadian and American Librarians October 2022 selection; a Gillian Flynn Best Books of Fall 2022; a Book of the Month club selection; and a longlist finalist in Goodreads Best Books of the Year.
Albanese's novel Stolen Beauty, about Gustav Klimt's famous portrait of Adele Bloch Bauer (aka the lady in gold), was praised by the Wall Street Journal as "a work of art itself." 
Albanese is a recipient of the Catherine R. Dodge Foundation Visiting Fellowship for the Virginia Center for the Creative Arts, a Hadassah-Brandeis Research Award, and a New Jersey State Council of the Arts Fellowship in Fiction Writing. She teaches creative memoir writing at Montclair State University and has taught at Wager College and the Stonecoast Summer Writing Program at the University of Southern Maine. Her novels have been translated into Italian, Spanish, French, German, Portuguese, and soon, Croatian. She lives with her husband in Montclair, NJ, where they raised their two grown children.
---
More News
Follow Us!