Projection Connections: Traveling Light Show

Experience the library like never before as Projection Connections lights up the library in an end of summer celebration.
What to Expect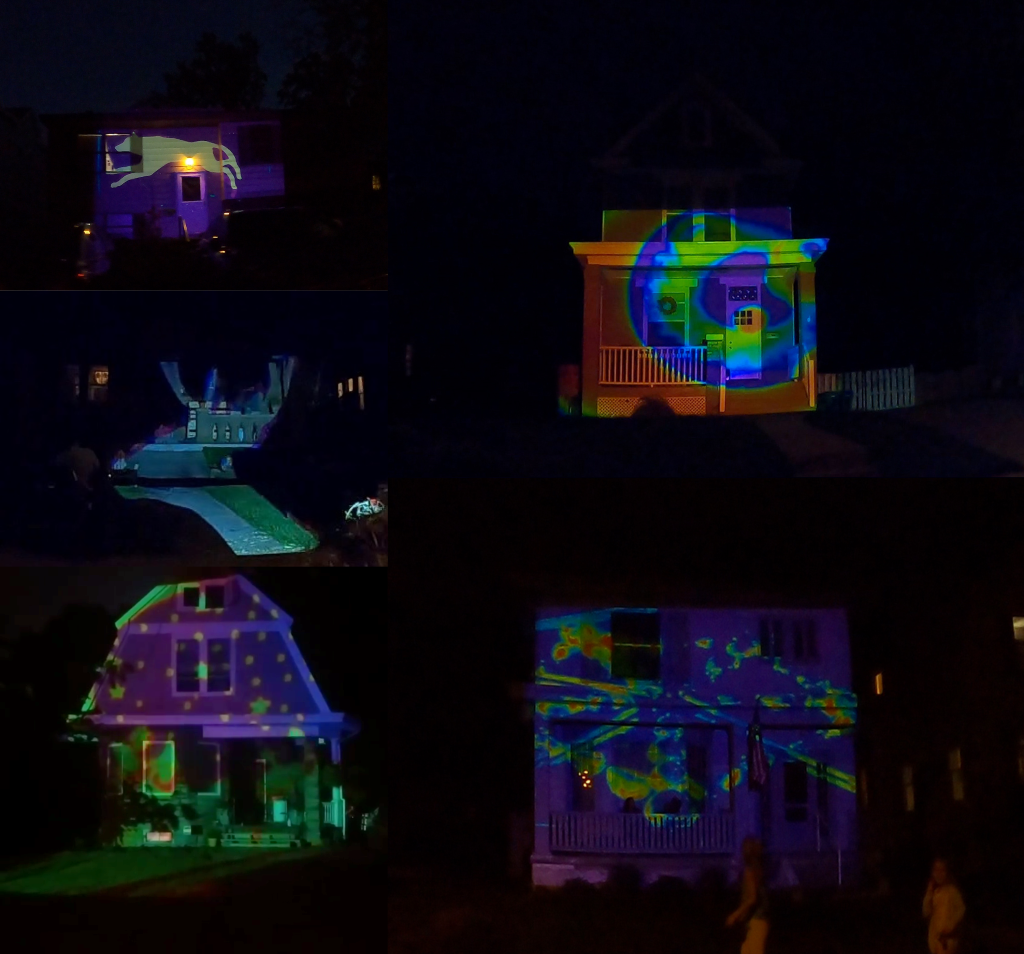 Projections Connections is a mobile light-and-sound show. The traveling show will light up the exterior of our branches with imaginative light projections.
Dates & Times
*Projection Connections at our Alexandria and Cold Spring branches has been rescheduled due to rain. The traveling light show will now visit the branches on Saturday, Aug. 8.*
---
Newport Branch
9 pm on Friday, July 31
---
Carrico/Fort Thomas Branch
10:30 pm on Friday, July 31
---
Cold Spring Branch
9 pm on Saturday, Aug. 8
---
Alexandria Branch
10:30 pm on Saturday, Aug. 8
---
Covid-19 Precautions
The light show can be viewed from your vehicle in the parking lot. Should you choose to watch the light show from outside your vehicle, masks will be required as well as social distancing of six feet from patrons who are not in your group. Please be mindful of traffic.
More News