November Friends Book Sale

Get a jumpstart on your holiday shopping at our November Friends Book Sale. 
The Friends of the Campbell County Public Library will host a book sale Thursday, November 11 – Saturday, November 13 from 9 am – 5 pm. The sale is located in the Friends Room on the lower level of the Newport Branch. Masks are required for the book sale.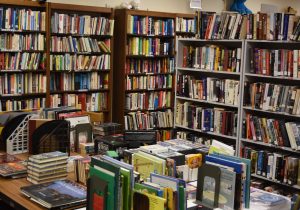 If you're planning to visit the Friends Book Sale on Saturday, November 13, make sure to stop by YART once you're finished perusing the shelves for some great reads. YART, the library's annual Yard Art Sale, will feature dozens of local artists and crafters selling original works for under $30. YART takes place from 11 am until 4 pm in the Newport Branch's Kinsella Community Room and Presidents Room.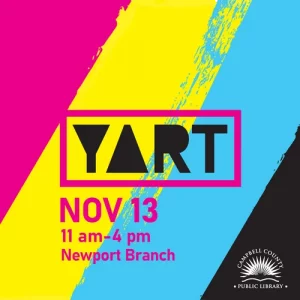 Friends of the Library
The Friends' used book sales feature a large selection of books for all ages and reading preferences. Prices range from 25 cents to $3 per item.
The Friends of the Campbell County Public library is a volunteer-run nonprofit that focuses on promoting and improving the library. The Friends help by volunteering for a number of tasks, including hosting library events and assisting staff with special projects.
More News