Meet the Newport Branch's Newest Book Club: Challenging Reads

The Newport Branch has added a new book club to its roster: Challenging Reads. Held at 7 pm on the third Tuesday of the month, Challenging Reads is spearheaded by Shannon Devlin, Newport Branch's adult/teen services librarian. The club's roster includes books that are frequently challenged or banned in schools and libraries.
When Devlin joined the library last fall, they took the reins of Young Adult for Grown Adults; as that ended, they saw an opportunity to pivot to a new club and theme.
Banned or challenged books are often those tackling topics like racism, sexuality, gender and history. Devlin says that "banned books" present the opportunity for readers to challenge their own beliefs and assumptions. And, as Devlin points out, such books often are diverse, provide representation, and help others see themselves reflected in the pages.
"I think having those kinds of conversations really make you a better person and make you more thoughtful," says Devlin. "And you're able to see a new perspective that you might not have even thought of."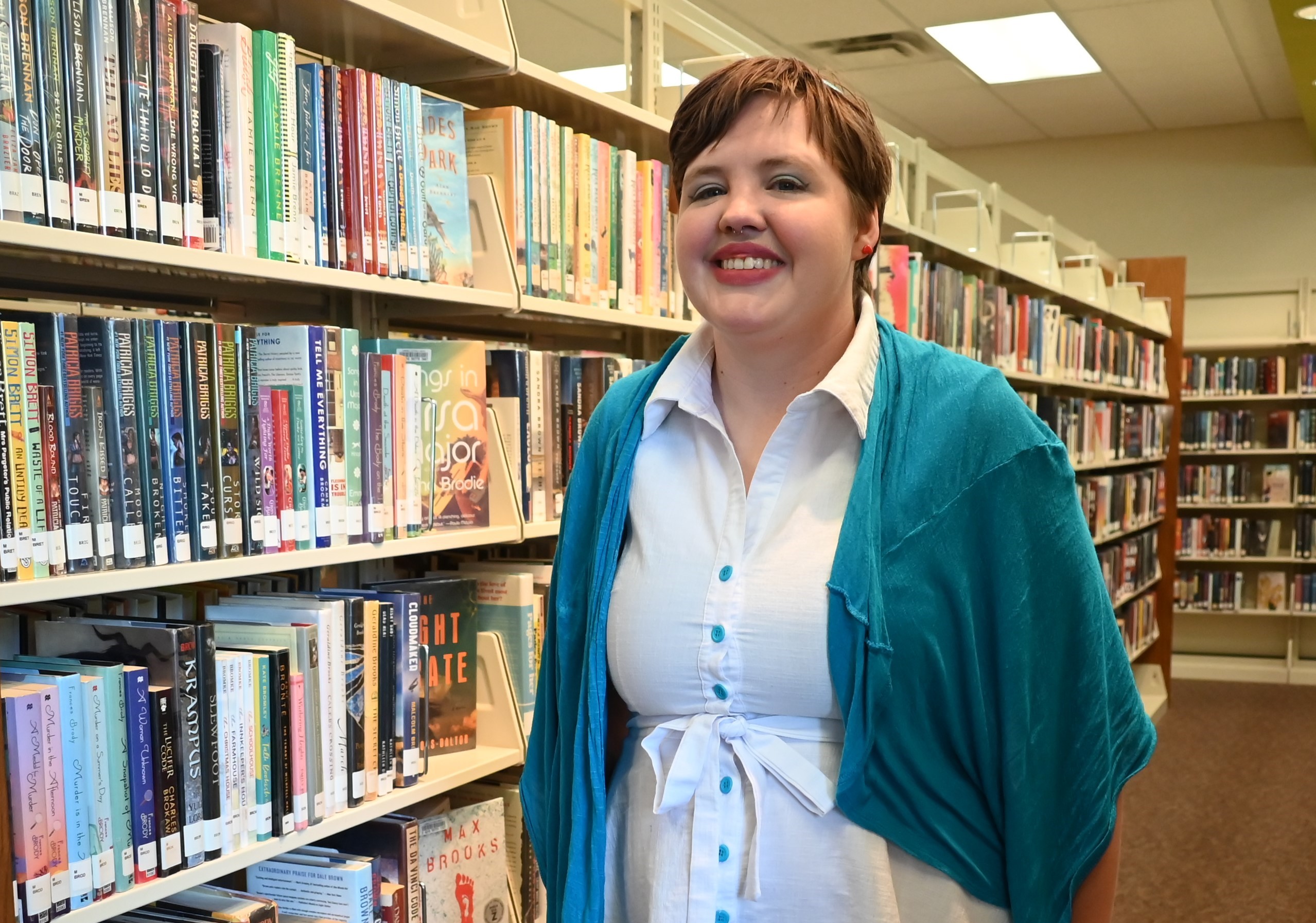 Every year, the American Library Association draws attention to this issue via Banned Books Week, which takes place Oct. 1-7 this year. The ALA documented 1,269 demands to censor library materials in 2022, a record high since they began compiling data 20 years ago.
According to 2022's data, censors targeted 2,571 unique titles, a 38 percent increase from 2021, most of which were written by or about members of the LGBTQ+ community or people of color.
The ALA firmly stands for intellectual freedom, stating on the website's Banned Books Week page: "When we ban books, we're closing off readers to people, places, and perspectives. But when we stand up for stories, we unleash the power that lies inside every book. We liberate the array of voices that need to be heard and the scenes that need to be seen. Let freedom read!"
Deviln says they went through lists of banned books to choose the fall's lineup. Sticking with the previous club's theme, all the books chosen for July-Dec. are Young Adult titles. Held on July 18, this month's pick is Stamped: Racism, Anti-Racism and You by Jason Reynolds and Ibram X. Kendi; next month's meeting, held on Aug. 15, covers Out of Darkness by Ashley Hope Perez. (For additional titles, and to check out other book clubs, pick up a brochure at any branch or visit www.cc-pl.org/book-clubs.)
Devlin tried to pull titles from various genres and topics; the lineup includes a mystery novel (Ace of Spades by Faridah Àbíké-Íyímídé), alongside sci-fi (We Are the Ants by Shaun David Hutchinson) and nonfiction.
"I hope that people have a chance to see a new perspective and—by reading these, having these talks—be able to relate to characters that may not act or look like you," says Devlin. "I hope you have an engaging conversation and have a good time."
---
Other Book Clubs
Across all four branches, the library offers a dozen book clubs, four of which are for children grades K-5 or tweens ages 8-14. There's something for all interests. Check out the mini guide below to meet your book club match.
If you're looking for thrills and chills: Cup of Crime meets at 7 pm the second Wednesday of every month at the Cold Spring Branch. Its roster of books includes everything from nail-biting thrillers (some with a touch of horror) to YA mysteries to an Agatha Christie classic.
If you're in the mood for love: Fort Thomas' Must Read Romance isn't your average book club; instead of a selected novel each month, members instead pick their own romance novel based on a theme. Perfect for fans of the romance genre, the club meets at 7 pm on the first Thursday of the month.
If you're at the Alexandria Branch: The Alexandria Branch offers the After Hours Book Club at 7:30 pm on the third Thursday of every month. Selections range from thrillers to popular fiction and everything in between.
For the rest of our book clubs, visit www.cc-pl.org/book-clubs.
---
More News
Follow Us!