Favorite Books Featuring Women in STEAM

Need book suggestions for our STEAM Reading Challenge? Our staff has you covered.
To celebrate STEAM and Women's History Month, we asked library staff to share their favorite books featuring women in STEAM. Read on for their answers!
STEAM Reading Challenge
This list is the perfect place to get ideas for books to check out for our STEAM Reading Challenge.
You can sign up for the STEAM Reading Challenge on Beanstack, a website and app that allows users to track their reading. Mark each science, technology, engineering, art and math-related book read and receive one entry per category toward a prize.
Participants can earn up to five badges to be entered in a drawing for a prize. Adults and teens will be put into a drawing for a $50 Amazon gift card. Children can win Picasso Tiles and a Crayola Color Chemistry Lab Set.
Learn more about STEAM Month at www.cc-pl.org/steam-month-2023.
Books Featuring Women in STEAM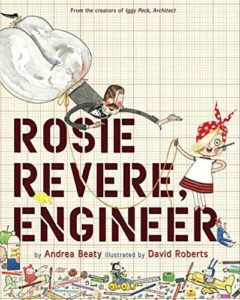 Rosie Revere, Engineer by Andrea Beaty
"Rosie is a young girl who dreams of becoming a great engineer. She creates amazing inventions, but only when no one is watching due to fear of being made fun of. One day her great-great-great aunt Rosie (Rosie the Riveter) visits and shows her that sometimes you have to fail before you can succeed."
– Andi Holt, outreach services assistant
---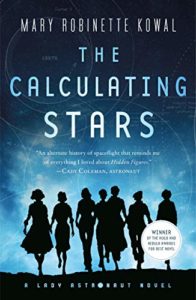 The Calculating Stars by Mary Robinette Kowal
"In the spring of 1952, a meteorite obliterates much of the United States' eastern coast. Much like the fate of the dinosaurs, the ensuing climate disaster makes earth an unfit home for humanity; calls to colonize space follow."
– Clara Gerner, adult/teen services librarian, Cold Spring Branch
---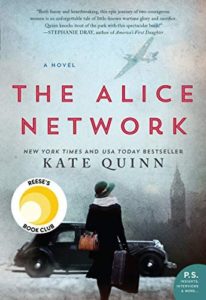 The Alice Network by Kate Quinn
This book follows a group of female spies during World War 1. It is fascinating and heartbreaking to see what these real-life women went through. While the book is based on true events and people, it is a fictional novel. I would highly recommend this to anyone who loves historical fiction or wants to try out the genre.
– Danielle Heiert, adult/teen services programmer, Cold Spring Branch
---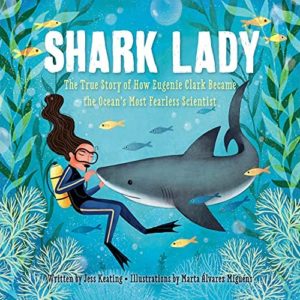 Shark Lady by Jess Keating
"This is a sweet biography about Eugenie Clark, who followed her dreams to become a shark biologist. I love how the illustrator shows how important sharks were to Eugenie as a child by drawing them swimming around her even when she is out of water. It's a fun visual representation of a child's imagination and passion for a special interest."
– Katherine Sallee, children's services programmer, Alexandria Branch
---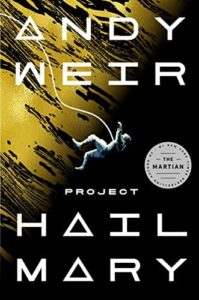 Project Hail Mary by Andy Weir
"This book features Eva Stratt, a very strong, some would say ruthless, female leader
who marshals the world's scientists, scholars and military in order to save humanity
from a coming cataclysm. A very impressive character!"
– Randy Warpool, information services assistant, Cold Spring Branch
---
More News
Follow Us!