Fall Programming Preview

Autumn is synonymous with orange-tinged leaves, worn flannel, carved jack-o-lanterns, cozy evenings and crisp walks. But it's also a fun season for the library (and reading).
As summer winds down, and the library's programmers take a much-deserved break, let's look toward fall. Grab your planner. Here's how to make the most of the season at the library.
Bourbon & Books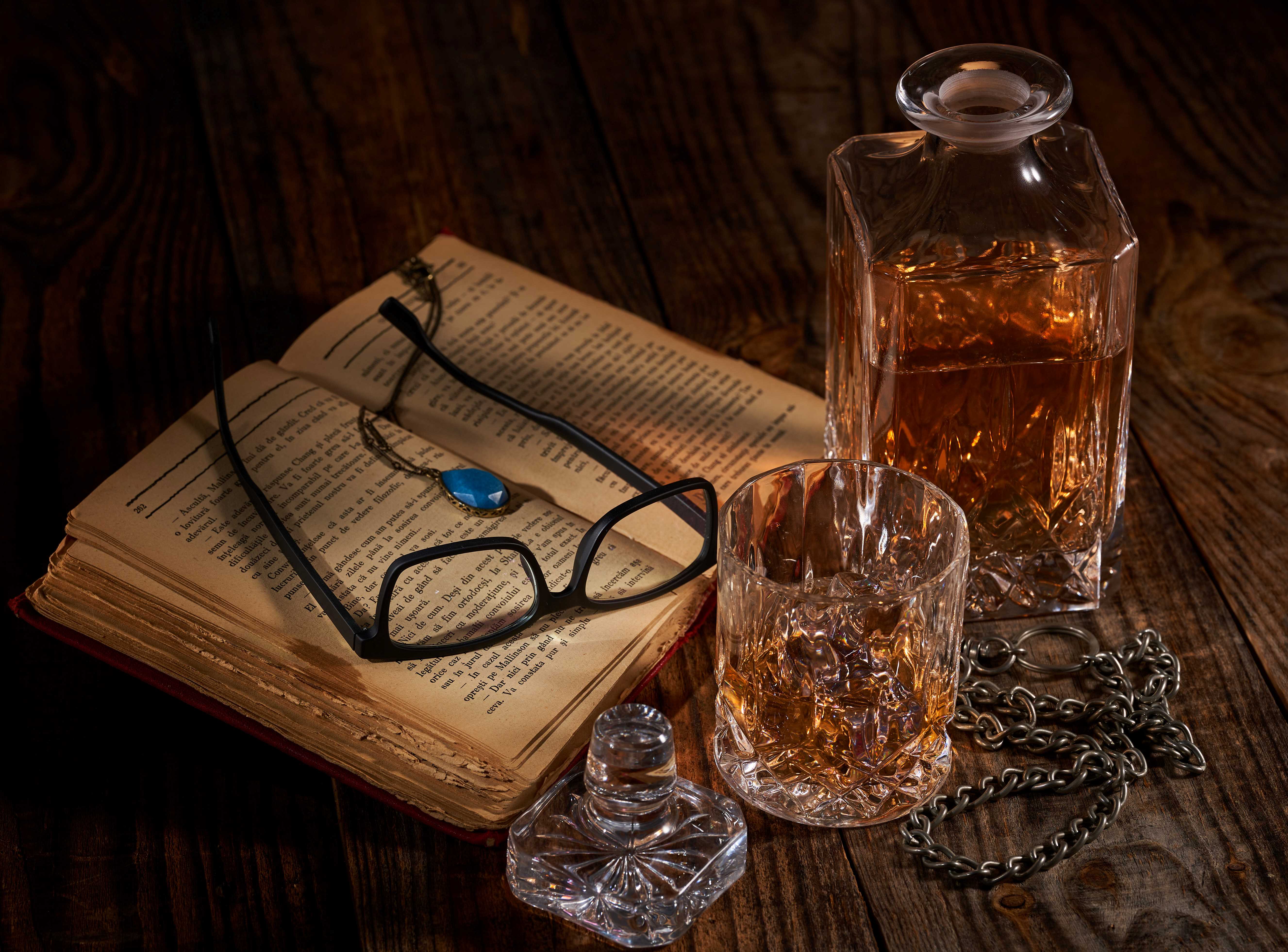 Cheers to the end of summer with Bourbon & Books on Friday, Sept. 8 at 7 pm. Held at the Fort Thomas Mess Hall in Tower Park (801 Cochran Ave.), the program will feature a panel of bourbon aficionados from Northern Kentucky distilleries. After the panel, those age 21 and over can enjoy bourbon samples. There will also be a chance to check out some related books.
---
Kentucky's Poet Laureate Kicks Off Signature Series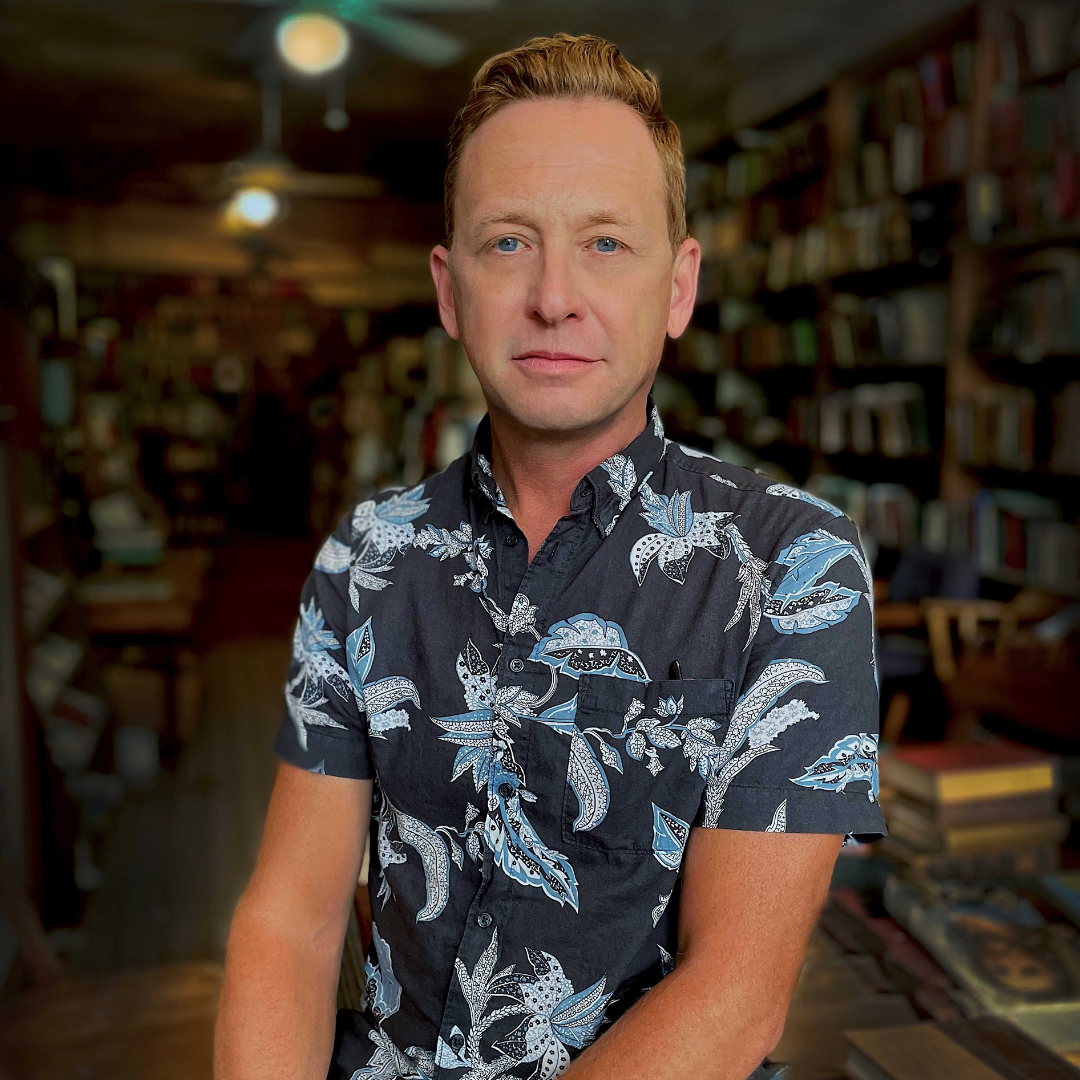 Mark your calendars to hear from New York Times bestselling author and Kentucky's current poet laureate Silas House. On Friday, Sept. 15 at 7 pm, House will kick off the fall lineup of the Signature Series with a discussion of how he draws inspiration from Kentucky and the American South when writing his novels.
Can't make it in the evening? Join the library at 2 pm for an afternoon sneak peek of the program.
Among many other accolades, House received the 2022 Duggins Prize, the most significant award in America for LGBTQ writers. The same year, he was named Appalachian of the Year.
His most recent book, Lark Ascending, is set in the near future as a young man, Lark, attempts to flee the United States as fires spread across the country.
Signature Series continues in November with a free concert from the Wilson Banjo Co. Bluegrass Band on Friday, Nov. 17 at 7 pm at the Newport Branch.
---
Curbside Trick or Treat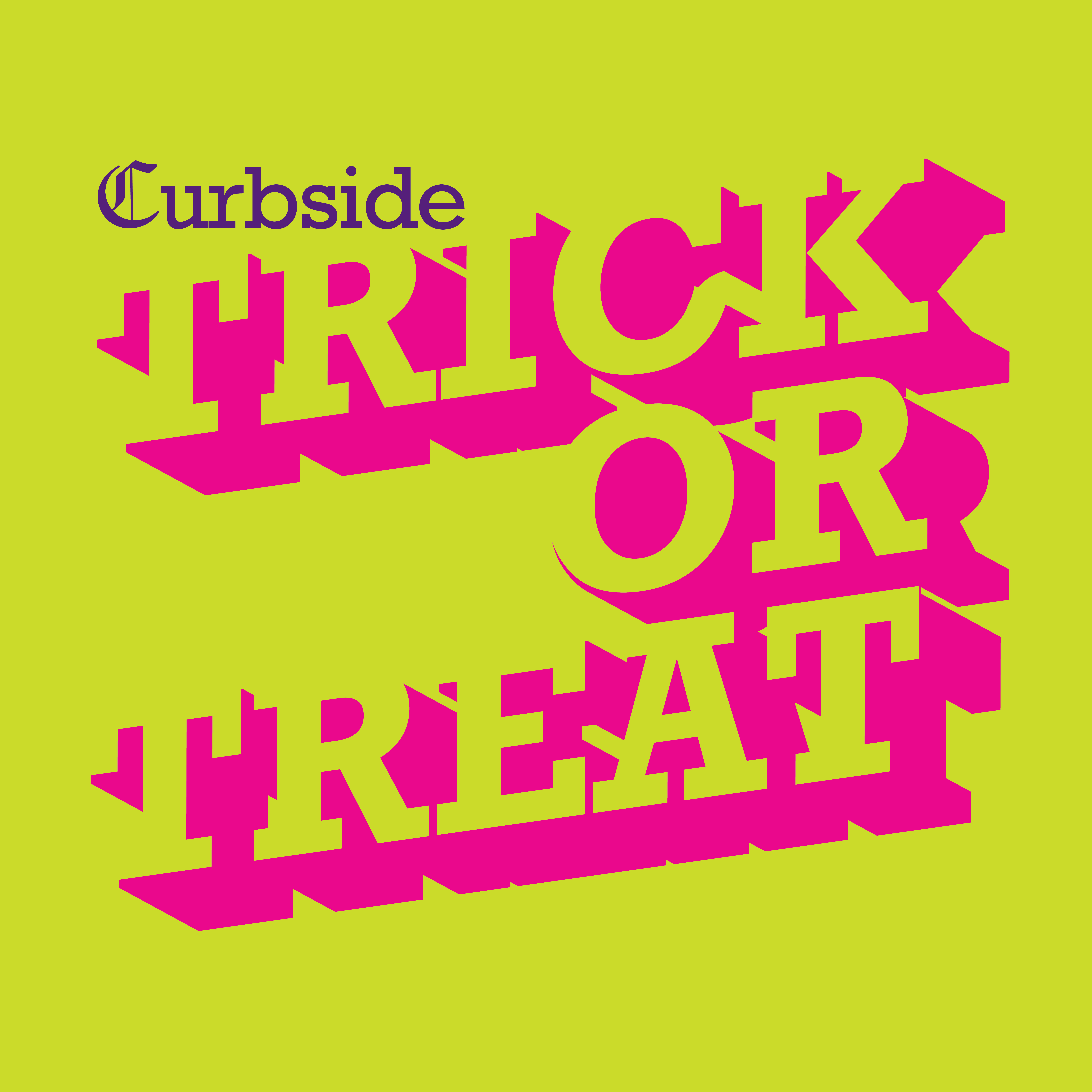 Spooky season is just around the bend. Add the library's Curbside Trick or Treat to your October plans. Held on Saturday, Oct. 21 at the Cold Spring, Newport and Carrico/Fort Thomas branches from 6-7:30 pm, the program invites goblins and ghouls of all ages to trick or treat from their car. Visit different stations for candy, a craft and a book (one for kids and another for adults). Walking is also welcome! Costumes are encouraged.
Check back for more details and other spooky fun system-wide happening this October.
Newport Art Bazaar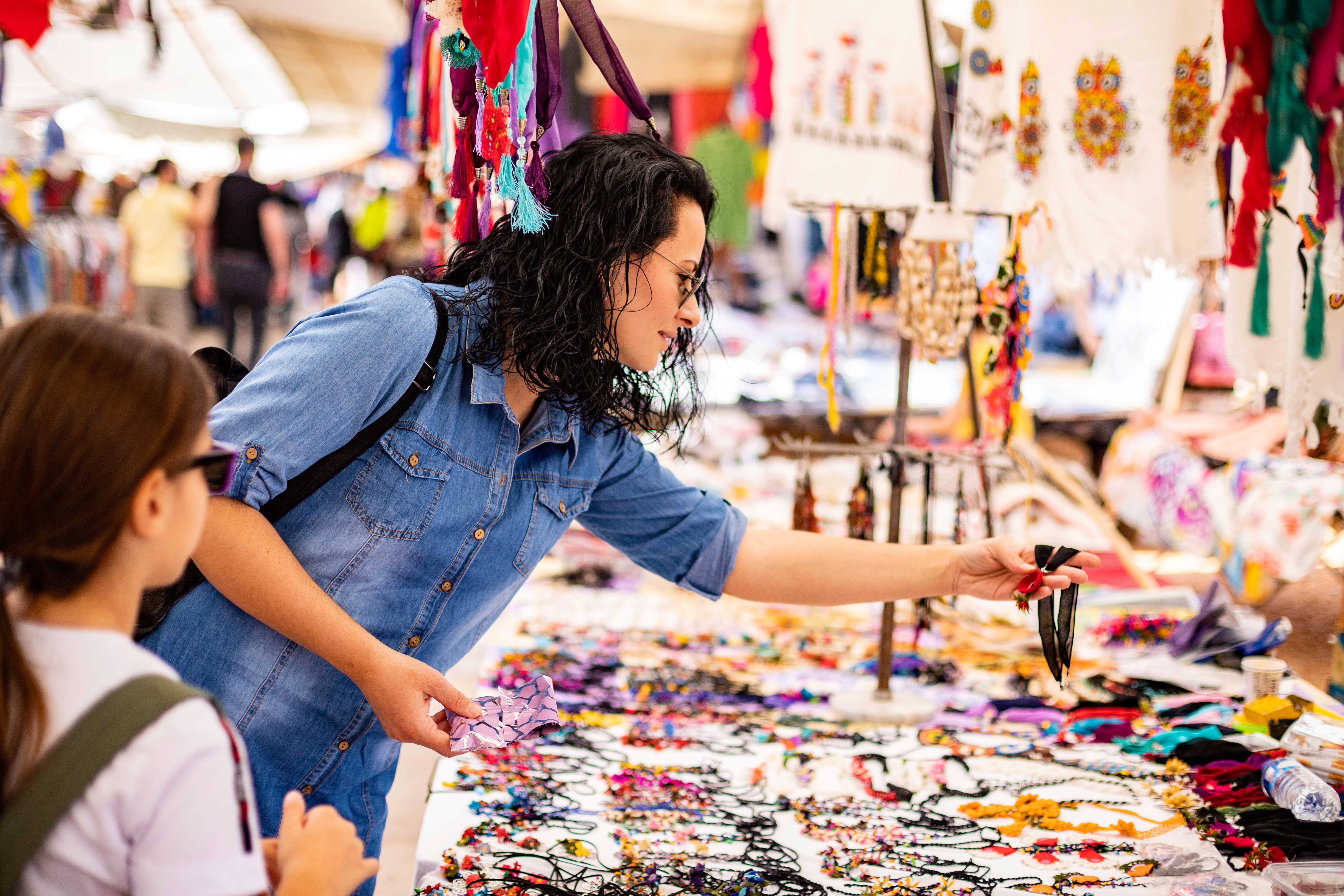 Is holiday shopping already on your mind? Head to the Newport Art Bazaar, formerly known as YART, to check off all the people on your list. The event will be held on both floors of the Newport Branch from 11 am – 4 pm on Saturday, Nov. 11. Market-goers can peruse local vendors selling an array of items at affordable prices. All items are $30 or less!
Interested in attending as a seller? Look out for a call for artists post, which will go live later this month. If you have questions, send them to Cody Elliott, the Newport Branch's adult/teen services programmer, at CElliott@cc-pl.org
Shaking Up Shakespeare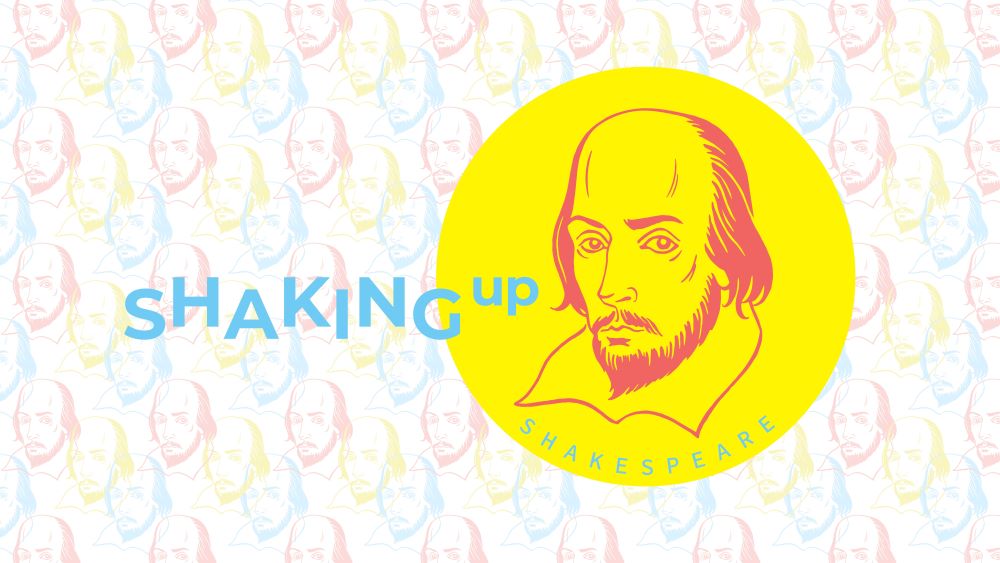 The library is wrapping up its year-long Shaking Up Shakespeare series, which celebrates the 400-year anniversary of The First Folio being published. The publication contains some of the Bard's most beloved plays.
If you haven't attended Shaking Up Shakespeare (or you want to catch another date before the year ends), now is your chance!
The final quarter wraps with three programs covering Macbeth: a discussion with Northern Kentucky University's Dr. Barclay Green on Oct. 25; another performance by Kentucky Shakespeare on Nov. 29; and a modern-day movie adaptation on Dec. 20.
Set in Medieval Scotland, Macbeth is the perfect tale for cool autumn weather; the haunting tragedy drips in superstition, prophecy, murder and a descent into darkness.
Danielle Heiert, Cold Spring's adult/teen services programmer, says that multiple people have told her the series has helped them understand Shakespeare on a deeper level.
"I think my favorite part of Shaking Up Shakespeare has been seeing how excited and involved all of the patrons are in each of the events," says Heiert. "During the lectures, I see so many people taking notes, asking great questions, and involving other patrons in a discussion on the text."
All events take place at 6 pm on Wednesdays. Visit www.cc-pl.org/shaking-up-shakespeare to register.
Drop Your Drawers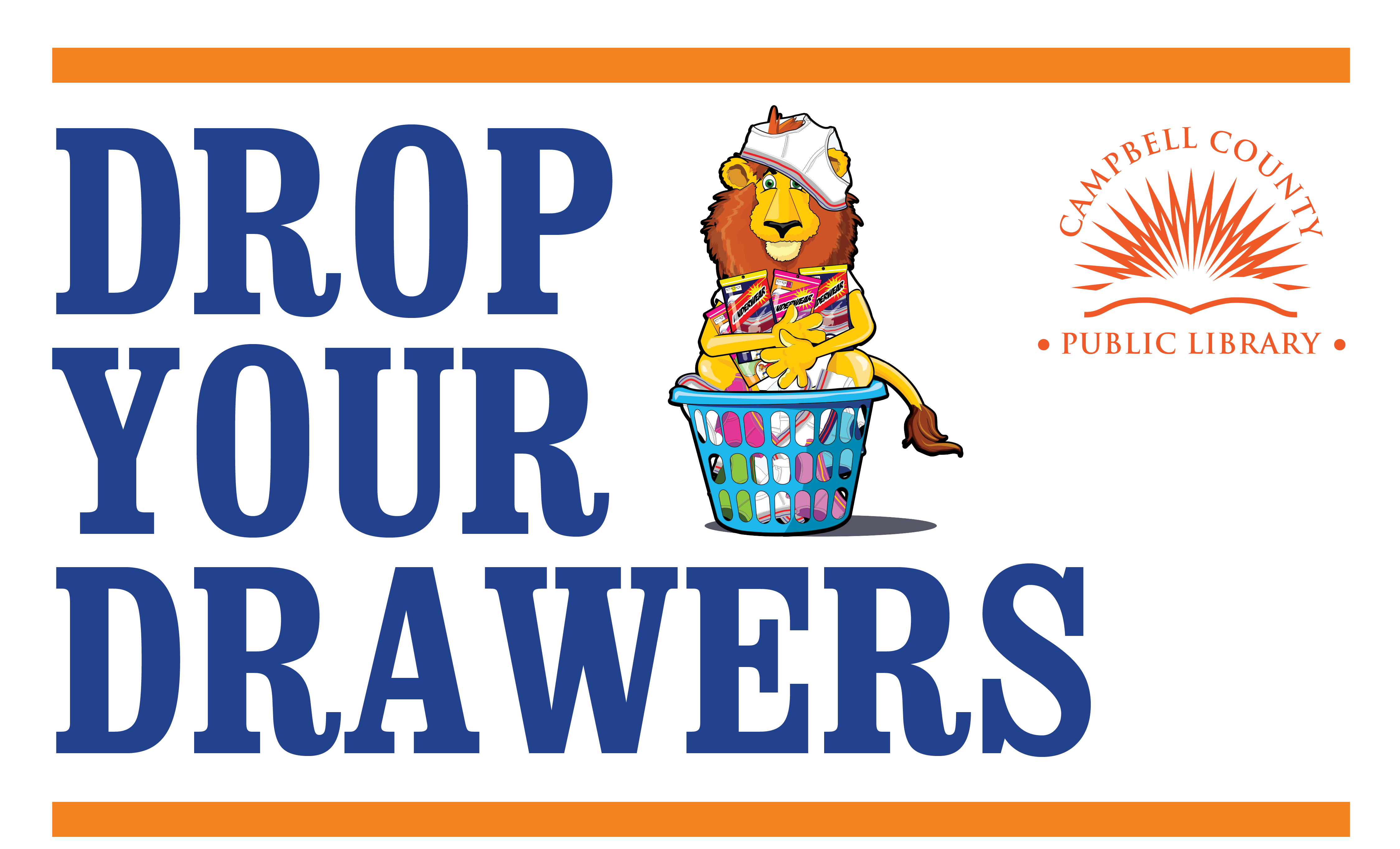 Keep an eye out for back-to-school socks and underwear sales to stock up for this fall's annual Drop Your Drawers campaign. The initiative returns on Nov. 1 and will run through Dec. 31.
Every year, the library accepts donations of new pairs of packaged socks, underwear, undershirts and bras to help meet a crucial need for public schools in Campbell County: keeping Family Resource Centers' emergency supplies of such items stocked. Last year, our community surpassed the library's set goal of raising 7,000 pairs of socks and underwear and raised over 9,000 items. Year after year, we are grateful for our community's support in giving back to public schools in Campbell County. We can't wait to keep the momentum going this autumn!
---
More News
Follow Us!