El Día de los Libros

Our Cold Spring Branch is throwing a drive-thru celebración for El Día de los Libros/Niños (Day of the Book/Child in Spanish) on Saturday, April 24!
Commonly referred to as Día, the nationally recognized initiative highlights a year-round commitment to connecting children and their families to diverse books, languages and cultures.
Program Details
Saturday, April 24
10 am – 1 pm
Cold Spring Branch
Held in our Cold Spring Branch's parking lot, patrons can visit three stations from their vehicles.
The first station features a book handed out in a recyclable bag; next up is a craft; and the final stop features a performance (from 11 am-noon) by Bi-Okoto, a professional African dance and drum company.
Giveaway items available while supplies last.
Those unable to drive are welcome to walk to the program; face masks are required.
Book Giveaway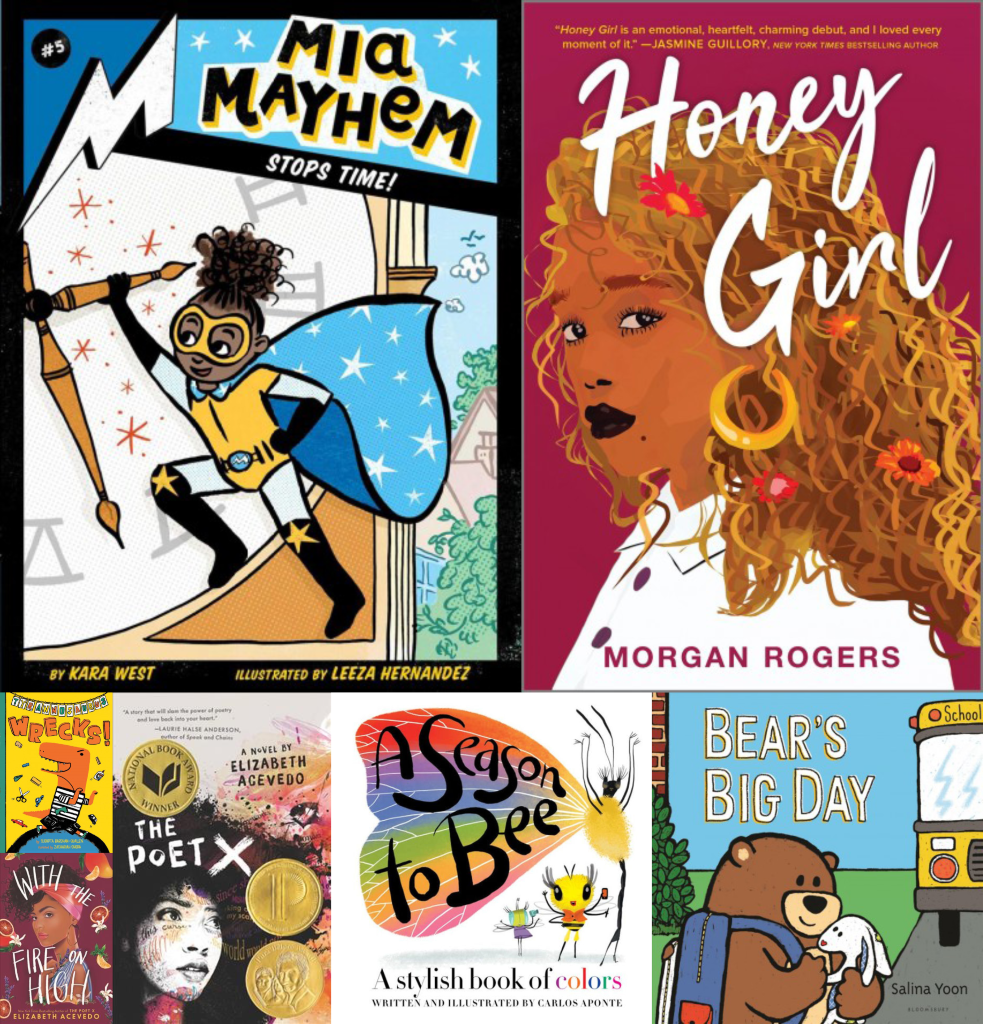 This year's program theme centers on the cultures of Black, Indigenous and people of color (BIPOC). This speaks to the program's initiative to give kids literature they can see themselves reflected in, as well as learn about perspectives different from their own.
Giveaway book titles include: A Season to Bee by Carlos Aponte; Bear's Big Day by Salina Yoon; Tyrannosaurus Wrecks! by Sudipta Bardhan-Quallen and Zachariah Ohora; Mia Mayhem Stops Time by Kara West and Leeza Hernandez; Honey Girl by Morgan Rogers; and two books by Elizabeth Acevedo – The Poet X and With the Fire on High.
More News