CANCELED – El Día de los Libros

Saturday's El Día de los Libros program has been canceled due to expected inclement weather. You can still celebrate by picking up a gift bag at any of our branches!
Program Details
Commonly referred to as Día, the nationally recognized initiative highlights a year-round commitment to connecting children and their families to diverse books, languages and cultures.
Gift bags with a book, a craft and other items will be available at all of our branches starting at 1 pm on Saturday, April 24.
Giveaway items available while supplies last.
Book Giveaway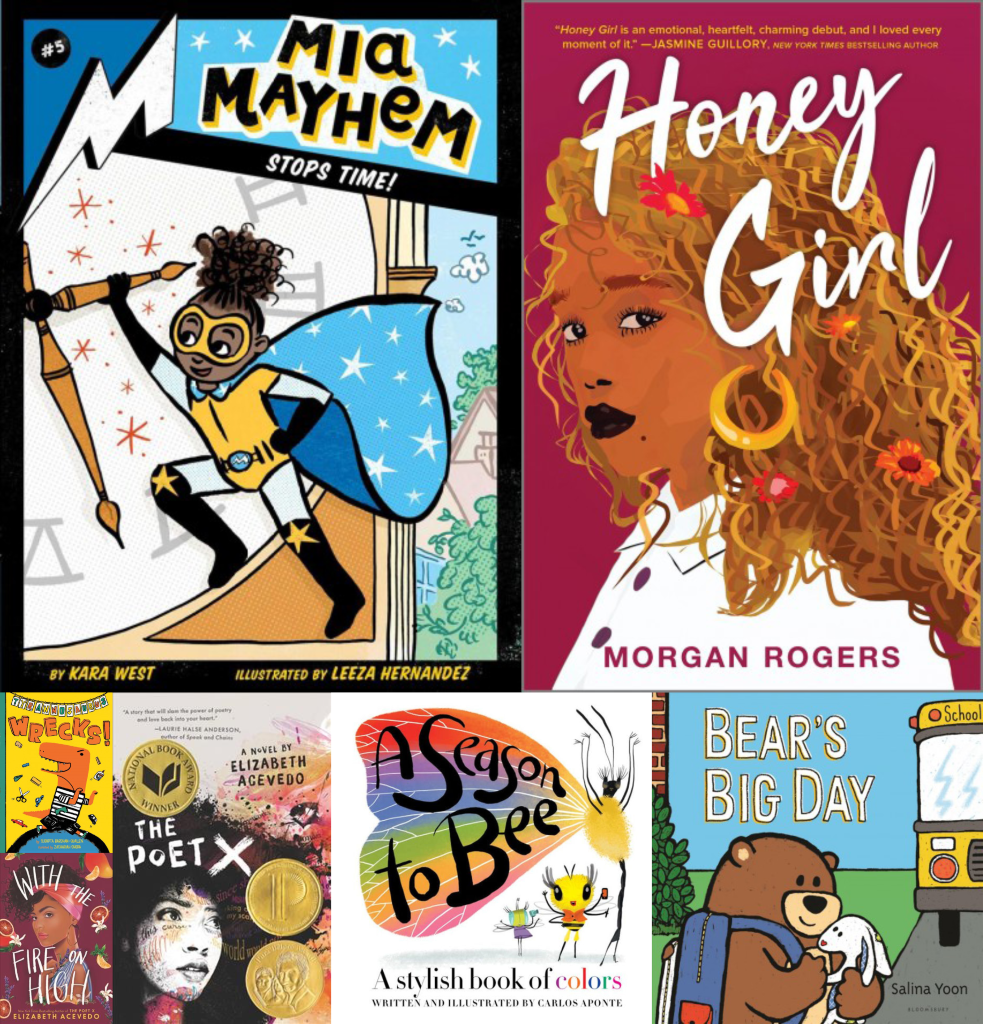 This year's program theme centers on the cultures of Black, Indigenous and people of color (BIPOC). This speaks to the program's initiative to give kids literature they can see themselves reflected in, as well as learn about perspectives different from their own.
Giveaway book titles include: A Season to Bee by Carlos Aponte; Bear's Big Day by Salina Yoon; Tyrannosaurus Wrecks! by Sudipta Bardhan-Quallen and Zachariah Ohora; Mia Mayhem Stops Time by Kara West and Leeza Hernandez; Honey Girl by Morgan Rogers; and two books by Elizabeth Acevedo – The Poet X and With the Fire on High.
More News