Staff Recommendations: Favorite Books About Artists
Prep for Art After Hours by reading these artsy staff-recommended books.
Alexandria Branch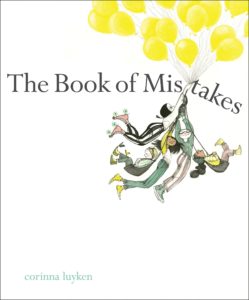 The Book of Mistakes by Corinna Luyken
This book playfully encourages young artists to use their imaginations to create new ideas out of mistakes. Rather than being upset about an accident while drawing, the illustrator/narrator uses her mistakes to tell an ever-changing story.
– Katherine Sallee, children's programmer, Alexandria Branch
---
Cold Spring Branch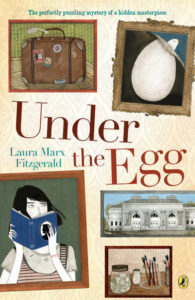 Under the Egg by Laura Marx Fitzgerald
When Theo, a pre-teen girl, accidentally spills rubbing alcohol on her late grandfather's oil painting she discovers that it was a Renaissance painting. In her search to understand the painting, Theo makes a friend, uncovers mysteries, meets a Holocaust survivor and learns about art history. It's perfect for middle grades. 
– Brittany Parr, children's services programmer, Cold Spring Branch
---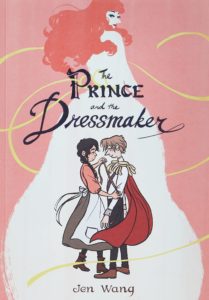 The Prince and the Dressmaker by Jen Wang
This graphic novel has STUNNING artwork and spins a very heartwarming story about the importance of being yourself! It follows Frances, a dressmaker, on her journey to become a fashion designer. She is hired to design clothes for Prince Sebastian, who wants her to help him with a secret.
– Danielle Heiert, adult/teen services programmer, Cold Spring Branch
---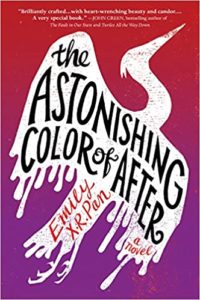 The Astonishing Color of After by Emily X.R. Pan 
Leigh struggles with coping with the loss of her mother. She uses art as a way to express her grief. It's a heartbreaking read but written with such detail involving colors in the art it describes and the world around her. 
– Danielle Turner, patron services assistant, Cold Spring Branch
---
Kusama: The Graphic Novel by Elisa Macellari
I was first introduced to the works of Yayoi Kusama from another book, Yayoi Kusama: To Infinity and Beyond, and from there simply gravitated to her visually minimalist but impactful art style. This graphic novel helps not only showcase her art but also to give insight into how her style formed.
– Katherine Wallace, patron services assistant, Cold Spring Branch
---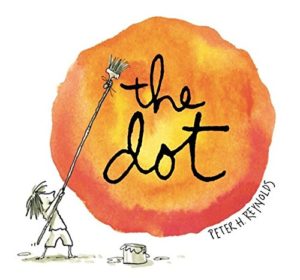 The Dot by Peter H. Reynolds 
The Dot is a great art-themed picture book about a girl named Vashti who believes she can't draw. She is inspired by her art teacher to start small, which unlocks her creativity and confidence, and allows Vashti to inspire other young artists. 
– Molly Walker, children's services librarian, Cold Spring Branch
---
Carrico/Fort Thomas Branch
Barely Functional Adult by Meichi Ng
"This book was a great burst of humor for me while the skies were grey and rainy. It is a quick read that you won't want to put down. If you are one of those young adults who knows you should be doing better at "adulting," you will find comic artist Meichi Ng's experiences relatable."
– Morgan Lockard-Ellis, adult/teen services librarian, Carrico/Fort Thomas Branch
---
Newport Branch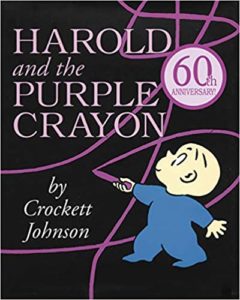 Harold and the Purple Crayon by Crockett Johnson 
"Art can be beautiful and complex or maybe abstract and derivative. Yet sometimes we forget that all we need is a purple crayon and a child-like imagination to go on a wonderful, page-turning adventure."
– Cody Elliott, adult/teen services programmer, Newport Branch
---

Wonderstruck by Brian Selznick 
"Ben and Rose are two people living 50 years apart. While Ben's story is told only in words, Rose's story is told through pictures. Each person is searching for a missing part of themselves. Their independent stories eventually weave into one beautiful ending. With over 460 pages of original artwork, the book is visually breathtaking."
– Valerie Davis, branch manager, Newport Branch
---
Administration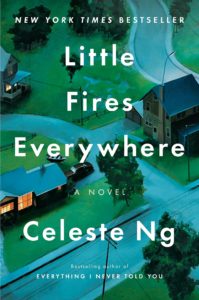 Little Fires Everywhere by Celeste Ng
"It provides thought-provoking commentary on race and class wrapped up in a fast-paced best seller. It follows Mia, an artist living a transient life with her daughter, and her landlord Elena Richardson. Mia's art plays a central role in both women's lives." 
– Amy Carroll, adult/teen programming coordinator
---
Outreach Services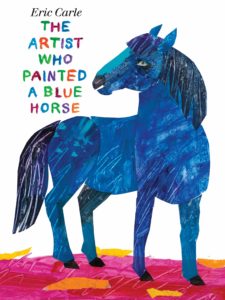 The Artist who Painted a Blue Horse by Eric Carle 
"This children's book features a red crocodile, yellow cow, purple fox and green lion. It shows that in art there is no right or wrong color. The book also includes information about expressionist Franz Marc." 
– Andi Holt, outreach services assistant
---
Follow Us!