DIY Tutorial: Pablo Picasso Masterpiece

Learn more about who Pablo Picasso was and create a Cubist self-portrait!
The tutorial was created by Nina Frondorf, the children's services librarian at our Newport Branch. If you have any questions about the tutorial, please email her at nfrondorf@cc-pl.org.
Who Was Pablo Picasso?
Learn more about who Pablo Picasso was, his Cubism style and how he influenced the art we see today in Masterpiece Makers. Then create your own portrait in his style.
Supplies Needed
1 piece of white paper
1 piece of colored construction paper
Colored pencils
Glue stick
Scissors
Step 1
First, use your colored pencils to draw a self-portrait on a white piece of paper.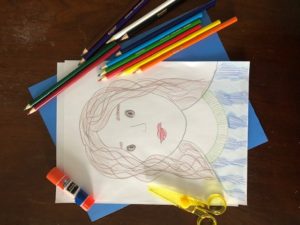 Step 2
Once you have made your beautiful creation and have your drawing how you want it, it's time to cut it up! First, cut along the border of your drawing and get rid of the unused parts of the paper. Then, cut it into large pieces as shown in the picture.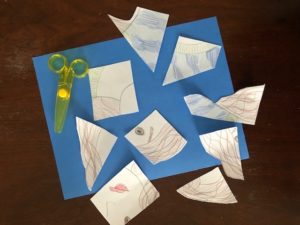 Step 3
Once your picture is cut up, rearrange your pieces and glue them down onto your piece of construction paper. Now you have a wacky, Cubist self-portrait!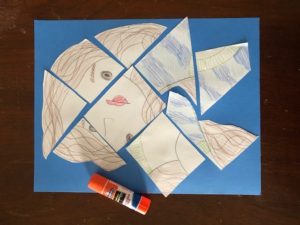 More News