Our Staff's Favorite Books of 2021

Our staff reflects on their favorite reads of 2021 as we look to the new year.
With the end of every year comes the familiar tradition of reflecting on its best moments. We asked our staff to share the best book they read in 2021 (but not exclusively published this year).
Cold Spring Branch
Ordinary Grace by William Kent Krueger
"I listened to the audio version and thought it was both engrossing and moving. The winner of the 2014 Edgar award for best novel, it tells the story of Frank Drum, a man who is reflecting back on a pivotal summer when he was 13 years old, living in a rural community and experiencing various forms of death, including murder." 
– Beth Jacob, information services librarian
---
Project Hail Mary by Andy Weir
"Ryland Grace is the sole survivor on a desperate, last-chance mission–and if he fails, humanity and the earth itself will perish.  Except right now, he doesn't know that. He can't even remember his own name, let alone the nature of his assignment or how to complete it." 
– Clara Gerner, adult/teen services librarian
---
Illuminae by Amie Kaufman and Jay Kristoff
"It has such a unique format! The book is composed of a series of files, including video surveillance transcriptions, text messages, memos, and more, all of which are presented to the reader as a documentation record of the events on a spaceship following a massive attack on a small planet. The plot is just spooky enough that I was completely enthralled.
– Danielle Heiert, adult/teen services programmer
---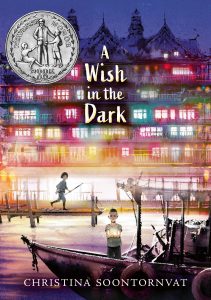 A Wish in the Dark by Christina Soontornvat
"Set in a Thai-inspired fantasy world, it is about a young boy who escapes from the prison he was born into and a young girl, the warden's daughter, who attempts to recapture him. This book is full of magic and tackles many themes like regret, forgiveness, and that good and bad are not always as simple as black and white."
– Molly Walker, Children's Services Librarian
---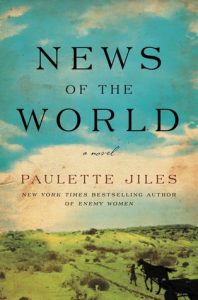 News of the World by Paulette Jiles
"It made me think a lot about the plans we make as we age and the need to make adjustments when life presents us with challenges that only we seem willing or able to address. Also, a darned good Western yarn."
– Randy Warpool, information services assistant
---
Carrico/Fort Thomas Branch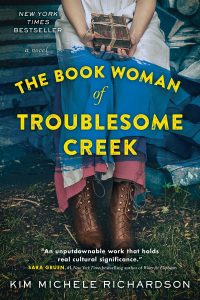 The Book Woman of Troublesome Creek by Kim Michele Richardson
"It focuses on the brave and dedicated Kentucky Pack Horse librarians of the 1930s as well as the blue-skinned people of Kentucky. Cussy Mary Carter is both in her Appalachian community. Her courage in the face of extreme prejudice and dedication to bringing the gift of books to those most in need, even when they don't accept her, was inspiring to this Kentucky librarian."
– Chantelle Phillips, branch manager
---
Newport Branch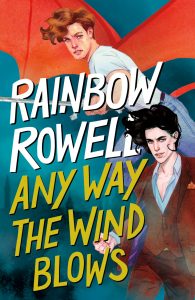 Any Way the Wind Blows by ​Rainbow Rowell
"It was a wonderful end to the Simon Snow trilogy. The book has lots of humor, healing, answers to series-long mysteries, and some unique social commentary on the Cult of Personality. The wrap-up was comforting and satisfying for me."
– Lisa Kuhn, patron services assistant
---

Dave Robicheaux (series) by James Lee Burke
"His characters are wonderfully flawed. His descriptions of Louisiana are so vivid you can smell the dirty rice and gumbo cooking. Re-reading the novels has been great fun. I  also suggest the audiobooks, which feature Will Patton narrating. Purple Cane Road was the first book I read and it was on audio. He does a great job."
– Toni Reinke, library page
More News