Make It & Take It Bags

If you visit laundromats or little libraries in Campbell County, be on the lookout for a special surprise.
Make It & Take It
Make It & Take It bags include a simple craft for children ages 12 and under. Each bag includes an instruction card and the materials that you will need to make the craft. The bag also includes a children's book suggestion, a game and/or an early literacy tip.
In addition to the craft, there is another reason to look for the Make It & Take It bags. If your children bring in the instruction card to any of our branches, they will each receive one free book to take home!
Locations
Stacey Venneman, our early literacy outreach programmer, has been dropping off several Make It & Take It bags each month at six laundromats and six little libraries throughout Campbell County.
The laundromats include:
Clothes Line Laundry

619 Fairfield Ave, Bellevue, KY 41073

West 11th/Columbia Laundromat

1102 Columbia St, Newport, KY 41071

Newport Wash & Tan in the Newport Shopping Center

1709 Monmouth St, Newport, KY 41071

Jenny's Laundry Mart

2128 Monmouth St, Newport, KY 41071

Hilltop Laundromat

2517 Alexandria Pike, Southgate, KY 41071

The Laundry Chute in E-Jay Plaza

2889 Alexandria Pike, Highland Heights, KY
The six little libraries are located in various Campbell County cities and may be different each month.
Example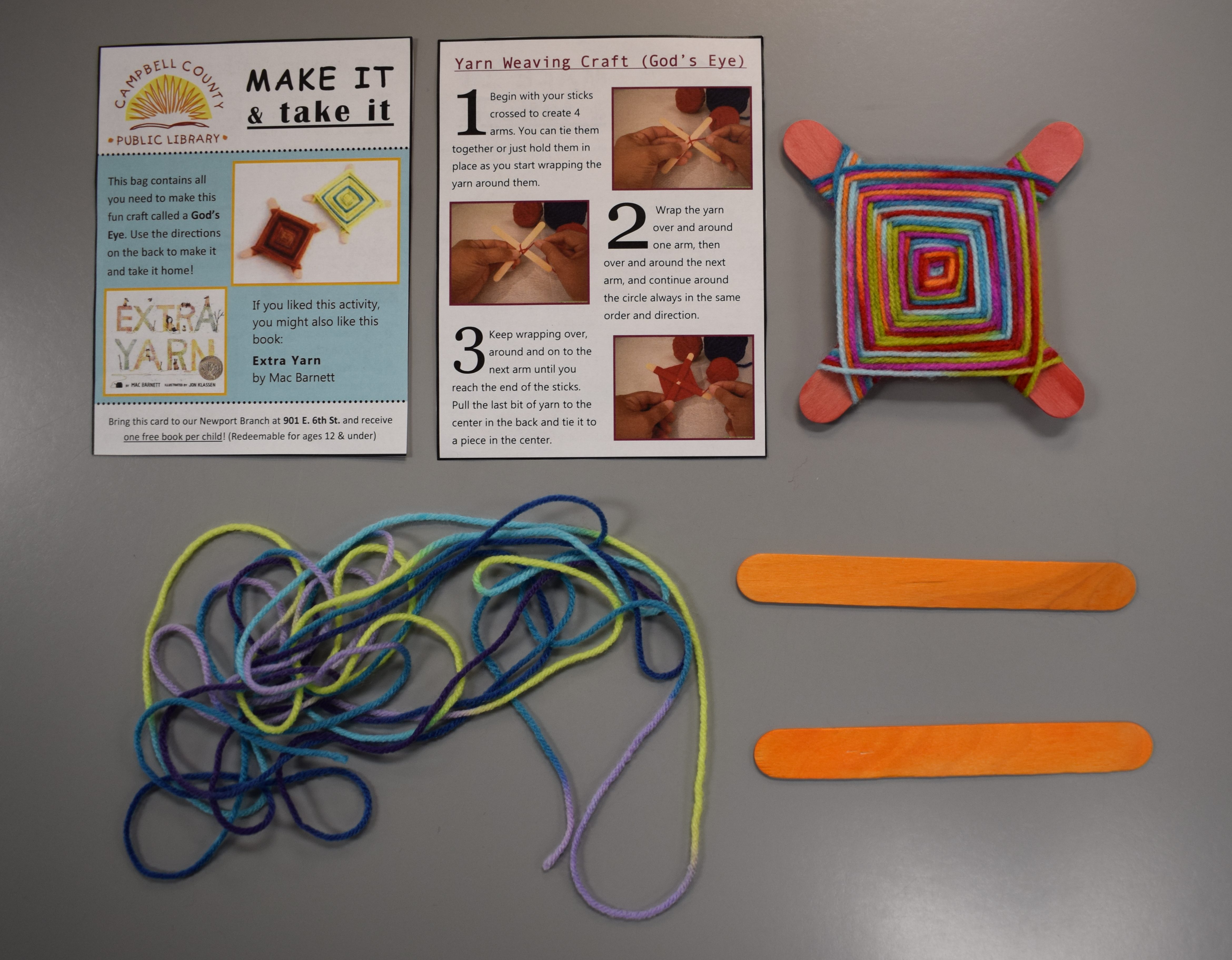 More News