Teens & Tweens: Level Up with the Library this February

Teens and tweens can level up this February at the library with fun-filled programs.
Party. Train. Munch. Game. February is all about teens and tweens with special programs throughout the month at our Newport, Cold Spring and Carrico/Fort Thomas Branches. All programs kick off at 5 pm and are for ages 8-19.
No matter your interests or vibe, you're sure to find something to love at Level Up.
Read on to learn more about the series.
Party K-Pop Style
Date: 5 pm Friday, Feb. 3
Location: Newport Branch
Sing your heart out at Newport's K-Pop Party, where you can share your love of Korean Pop music, exchange bias cards (fan-made photo cards of K-Idols) and even help make the perfect playlist. Enjoy snacks and stick around for the chance to score prizes: posters of bands Enhypen and TWICE; a Blackpink tote bag; and BTS stickers.
---
Train at Camp Half-Blood
Date: 5 pm Friday, Feb. 10
Location: Cold Spring Branch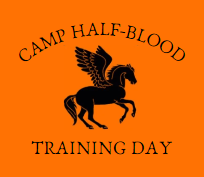 Fans of Rick Riordan's Percy Jackson series, this is your chance to train like a Greek demigod. Mark your calendars for Cold Spring's Camp Half-Blood Training Day, which features themed crafts, sword fighting lessons and trivia.
Hang out for the chance to win Percy Jackson-approved prizes, including a book box set, drawstring backpack, stickers and more.
---
Munch Edible Terrariums
Date: 5 pm Friday, Feb. 17
Location: Carrico/Fort Thomas Branch
Arrive with an appetite for Carrico/Fort Thomas' Edible Terrariums, where you can create a life-like terrarium from sweets and snacks.
Plus, attendees can win prizes like a Fort Thomas Coffee gift card, Mario castle and fidget toys.
---
Game After Hours
Date: 5-9 pm Saturday, Feb. 25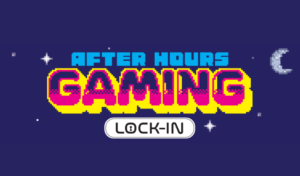 Location: Newport Branch
Level Up's series finale has landed. Head to Newport's After Hours Gaming Lock-in for an evening of endless competition with prizes on the line. Go head-to-head with other teens and tweens as you represent your branch. Play video and board games, watch anime and eat snacks.
---
Prize Packs
Attend any Level Up program and receive an entry to win one of three themed prize packs: book lovers, gaming and art. The winners will be drawn at the After Hours Gaming Lock-in finale. (You don't have to attend the finale to claim the prize.)
Book Lovers Pack: BookTok journal, colored pens, book sleeves, a reading light, annotation set and bookworm bookmark
Gaming Pack: A variety of games and accessories, including fun dice sets, P is for Pizza, Hues & Cues, Sushi Go and Kanoodle
Art Pack: POSCA pens, art kit and a drawing tablet
---
More News
Follow Us!