KPLA Exemplary Status

Campbell County Public Library (CCPL) earned the highest ranking of exemplary for the third consecutive time based on Kentucky Public Library Association (KPLA) standards!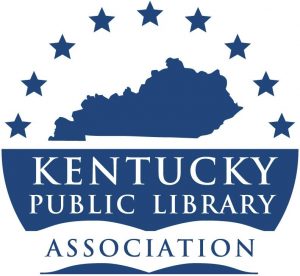 Kenton County Public Library (KCPA) also maintained its exemplary status, originally earned in 2011. Thirty-seven libraries participated in the most recent state standards surveys, and only a few achieve exemplary ratings.
"We're proud of the recognition. Libraries earning the exemplary rating work hard to meet the demanding criteria set by the Kentucky Public Library Association," said JC Morgan, CCPL director. "Northern Kentucky has strong libraries that serve their communities well in so many ways."
The KPLA Standards, created in 2002, were updated every three years until 2011 and every two years since then, to ensure libraries improve and evolve to meet their community's needs. The standards are revised by a committee of librarians. Libraries assess themselves in the areas of administration, collections, services, facilities and technology in order to achieve rankings of essential, enhanced or exemplary.
CCPL earned the basic (essential) rating in 2005 and has risen steadily in the rankings since then, earning enhanced in 2011 and exemplary in 2014, 2016 and 2018. KCPL earned exemplary status in 2011, 2014, 2016 and 2018.
CCPL's achievements are also reflected in the most recent annual statistics summary of Kentucky Department for Libraries and Archives, a government agency that ranks Kentucky's 119 library systems (serving 120 counties) in several categories. Compared to libraries state-wide, for 2016-17, CCPL ranks:
Third in total audio-visual circulation (568,138 items)
Fourth in total material circulated (1,234,432 items)
Sixth in total number of programs (2,850)
Sixth in total library visitors (571,807)
CCPL has continued to expand its services to the community by opening two Library Express locations, one in Silver Grove, Ky., and one in Melbourne, Ky., in 2017. The new Alexandria Branch location opened in January of this year.
"We're continually looking for ways to even better serve the community," said Morgan. "These high marks and state-wide recognition reflect that commitment."
More News