Fresh Thyme Giving Bag Program

Shop at Fresh Thyme in Newport? Buy a Giving Bag to help our environment and the library.
Giving Bag Program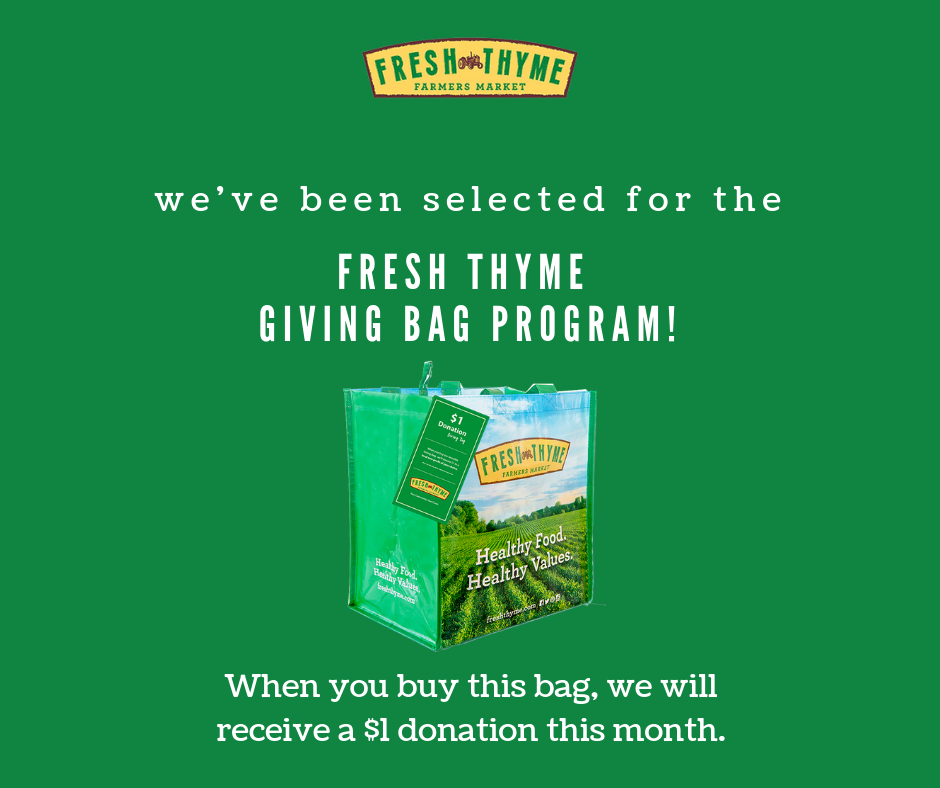 The library will receive a $1 donation for every $3 Giving Bag sold at the Newport Fresh Thyme during the month of June. In addition to benefiting the library, you also benefit the environment because you are choosing a more eco-friendly way to bring your groceries home. The Giving Bags are located on displays around the store and at the registers. You'll know you have the right bag when you see the attached Giving Tag.
The Newport Fresh Thyme is located at 82 Carothers Road in Newport, KY.
Bulk Quantities
Purchasing the Giving Bag for friends, family, colleagues and/or members of any groups with whom you are involved is a terrific idea! The Giving Bag makes a great gift and shows support for the community at the same time. For information on bulk orders, please contact freshthymeinfo@bags4mycause.com.
More News