Take & Make Program: Unicorn Day
Thursday, June 11, 2020
4:00 pm
Whether you love unicorns, rainbows, sparkle and glitter or are a MLP brony, or pegasister, this day is all about you.  From crafts and activates to snacks, all things unicorn await you.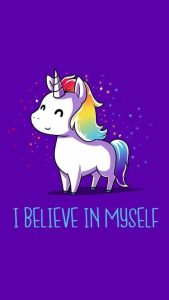 ---
Registration is required for this virtual program. The program includes Take & Make bags that will provide everything you need to make the craft. Take & Make bags will be available for pickup starting a week before the craft program for those who have registered.  Take and make bags must be picked up by 5:00 pm Monday, June 8th unless arrangements have been made.
The tutorial for this program will be available starting at 4 pm on June 11th by visiting
https://www.cc-pl.org/articles. If you have any questions, please contact Valerie at vdavis@cc-pl.org.
---
Supplies:
Felt
Paper
Markers
Glue
Headband
Sculpey Clay
Age Range: 11-19
Register for this event
Registrations are closed for this event.