The Children's Theatre on Tour Presents Reindeer Games
Saturday, December 8, 2018
2:00 pm - 3:00 pm
The Newport Library is excited to present The Children's Theatre's production of Reindeer Games as TCT on Tour takes on the holidays – game-show style. Join in all the Reindeer Games with Santa's four-hoofed sleigh team as both hosts and contestants.
This TCT world premiere, written by Kenneth Jones, has plenty of audience participation, laughs, good cheer and celebration!
ASL interpreters will be interpreting the show for our friends in the Deaf community.
No registration required.
Join us for this fun holiday event meant for the whole family!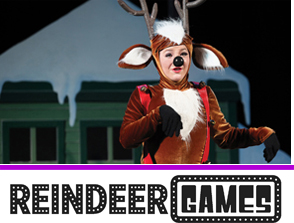 Meeting Room: Newport - Open Floor Main Level