Real Men Read: 'The Lincoln Highway' by Amor Towles
Thursday, May 25, 2023
7:00 pm - 9:00 pm
About the Book
---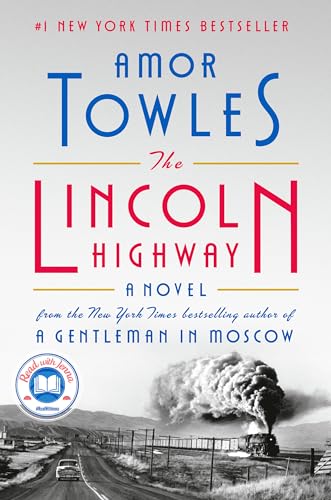 Bestselling author of A Gentleman in Moscow, Rules of Civility and master of absorbing, sophisticated fiction returns with a stylish and propulsive novel set in 1950s America.
In June 1954, eighteen-year-old Emmett Watson was driven home to Nebraska by the warden of the juvenile work farm where he had just served fifteen months for involuntary manslaughter. With his mother long gone, his father recently deceased, and the family farm foreclosed upon by the bank, Emmett's intention is to pick up his eight-year-old brother, Billy, and head to California where they can start their lives anew. But when the warden drives away, Emmett discovers that two friends from the work farm have hidden in the trunk of the warden's car. Together, they have hatched an altogether different plan for Emmett's future, one that will take them all on a fateful journey in the opposite direction—to the City of New York.
Spanning just ten days and told from multiple points of view, Towles's third novel will satisfy fans of his multi-layered literary styling while providing them with an array of new and richly imagined settings, characters, and themes.
About the Author
---
Amor Towles is the author of New York Times bestsellers Rules of Civility and A Gentleman in Moscow. The two novels have collectively sold more than four million copies and have been translated into more than thirty languages. His short stories have appeared in The Paris Review, Granta, and Vogue. Having worked as an investment professional for more than twenty years, Towles now devotes himself full-time to writing in Manhattan, where he lives with his wife and two children.
About the event
---
Real Men Read meets on the fourth Thursday of every month at 7:00 pm in our Cold Spring branch meeting room. We read various fiction titles ranging from classics to modern sci-fi, as well as non-fiction including history, biography, and popular science.
Check out ALL our programs in our online newsletter, https://www.cc-pl.org/connections
If you wish to attend via Zoom, or have any other questions, please contact Dave Anderson at danderson@cc-pl.org