YouTube Program: Yoga for Young Ones
Tuesday, June 16, 2020
2:00 pm
Join us online for a fun Yoga Story Time. We will act out a story in yoga poses, sing songs, and practice a mindfulness exercise for kids! This program isn't about doing poses perfectly but rather about using books to inspire us to move our bodies and having fun along the way.
---
The video for this program will be available on our YouTube channel at ​2 PM o​n ​June 16th​.
Link to our YouTube channel – ​https://www.youtube.com/user/campbellcolibrary​.
If you have any questions, please contact Miss Nina at ​Nfrondorf@cc-pl.org
---
Miss Nina, Children's Services Librarian at our Newport Branch.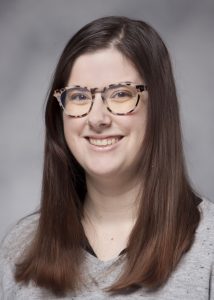 Meeting Room: Newport - Kinsella Community Room Main Level
Age Range: All Ages