Homeschool Book to Movie Club: 'The Hunger Games' by Suzanne Collins
Thursday, January 18, 2024
11:30 am - 12:30 pm
Have you read the book or seen the movie? Here at Homeschool Book to Movie Club, you can do both!
Every 3rd Thursday of the month at 11:30 am, we will discuss the club's book with a special talk about its movie counterpart. Register for this program to get 1 free copy of the book per family.  The books will be at the Cold Spring Branch from December 20 – January 17 to pick up. If you can't pick up at Cold Spring, tell us your location choice using the special needs section of the registration form or email Brittany at bparr@cc-pl.org.
In January we will read: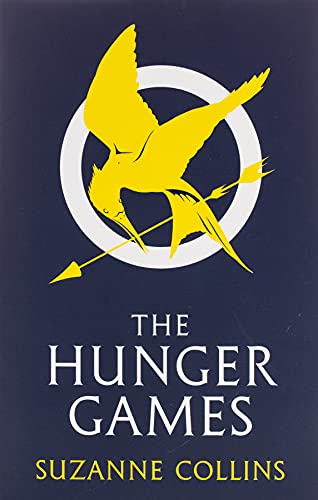 The Hunger Games by Suzanne Collins
Winning means fame and fortune. Losing means certain death. The Hunger Games have begun. . . . In the ruins of a place once known as North America lies the nation of Panem, a shining Capitol surrounded by twelve outlying districts. The Capitol is harsh and cruel and keeps the districts in line by forcing them all to send one boy and one girl between the ages of twelve and eighteen to participate in the annual Hunger Games, a fight to the death on live TV. Sixteen-year-old Katniss Everdeen regards it as a death sentence when she steps forward to take her sister's place in the Games. But Katniss has been close to dead before-and survival, for her, is second nature. Without really meaning to, she becomes a contender. But if she is to win, she will have to start making choices that weigh survival against humanity and life against love.
________________________________________________________________________
Please note any accommodation requests in the Special Needs section of the registration form.
If you have any questions, please contact Brittany at bparr@cc-pl.org.
Age Range: 8-14
Register for this event