Cup of Crime: 'The Enigma of Room 622' by Joel Dicker
Wednesday, January 10, 2024
7:00 pm - 8:00 pm
Cup of Crime is a book club that meets once per month. For adults who love reading mysteries and spooky stuff!
---
This month's book: The Enigma of Room 622 by Joël Dicker!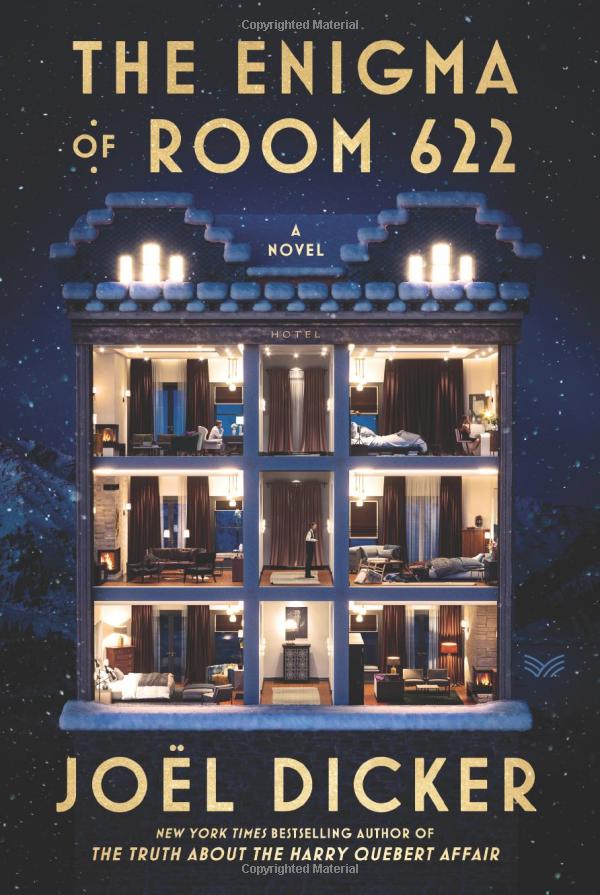 "One night in December, a corpse is found in Room 622 of the Hotel Verbier, a luxury hotel in the Swiss Alps. A police investigation begins without definite end, and public interest wanes with the passage of time.
Years later, the writer Joël Dicker, Switzerland's most famous literary ingenue, arrives at that same hotel to recover from a bad breakup, mourn the death of his longtime publisher, and begin his next novel. Little does Joël know that his expertise in the art of the thriller will come in handy when he finds himself investigating the crime. He'll need a Watson, of course: in this case, that would be Scarlett, the beautiful guest and aspiring novelist from the next room, who joins in the search while he tries to solve another puzzle: the plot of his next book.
Meanwhile, in the wake of his father's passing, Macaire Ebezner is set to take over as president of the largest private bank in Switzerland. The succession captivates the news media, and the future looks bright, until it doesn't. The bank's board, including a certain Lev Levovitch – Geneva's very own Jay Gatsby – have other plans, and Macaire's race to the top soon becomes a race against time… A matryoshka doll of a mystery built with the precision of a Swiss watch. Joël Dicker presents a diabolically addictive thriller where a love triangle, a power struggle, shocking betrayals and dangerous envy play out against the backdrop of a not so quiet Switzerland, where the truth twists and turns into something no reader will see coming. A European phenomenon, Dicker's latest page-turner is his most personal novel yet." – Goodreads.com
---
Please note any accommodation requests in the Special Needs section of the registration form.
Check out all our programs in our online newsletter, at https://www.cc-pl.org/connections.
If you have any questions, please contact Danielle at dheiert@cc-pl.org or all Cold Spring programmers at csprograms@cc-pl.org.
*Zoom option available for those who wish to join virtually. Please contact Danielle to set up Zoom meeting.
Age Range: 18+