Coffee & Conversation: 'The Three Mothers' by Anna Malaika Tubbs
Wednesday, February 14, 2024
2:00 pm - 3:00 pm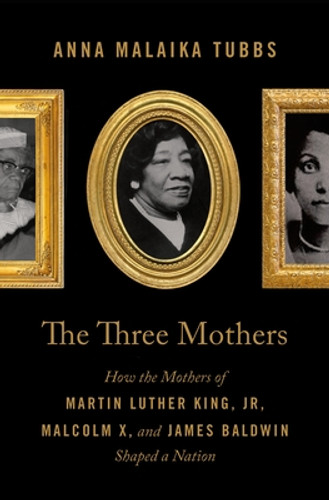 Berdis Baldwin, Alberta King, and Louise Little were all born at the beginning of the 20th century and forced to contend with the prejudices of Jim Crow as Black women. These three extraordinary women passed their knowledge to their children with the hope of helping them to survive in a society that would deny their humanity from the very beginning—from Louise teaching her children about their activist roots, to Berdis encouraging James to express himself through writing, to Alberta basing all of her lessons in faith and social justice. These women used their strength and motherhood to push their children toward greatness, all with a conviction that every human being deserves dignity and respect despite the rampant discrimination they faced.
These women, their similarities and differences, as individuals and as mothers, represent a piece of history left untold and a celebration of Black motherhood long overdue.
Coffee and tea will be provided.
---
If you have any questions, please contact Natalie at ftprograms@cc-pl.org.  Please see all our program offerings in our online newsletter at https://www.cc-pl.org/connections.​
Age Range: 18 and Up
Carrico/Fort Thomas Branch