eBooks For All

Changes to how all libraries purchase digital items from major publishers will hinder our ability to provide new eBook bestsellers. Learn why and what you can do to help.
New Rules from Publishers
There are five major book publishers in the United States:
Hachette Book Group
HarperCollins
Macmillan Publishers
Penguin Random House
Simon & Schuster
Many of the publishers – Hachette Book Group, Penguin Random House and Simon & Schuster – have recently implemented lending policies that require public libraries to repurchase eBooks and eAudiobooks every two years, with repurchase rates often double the consumer retail price.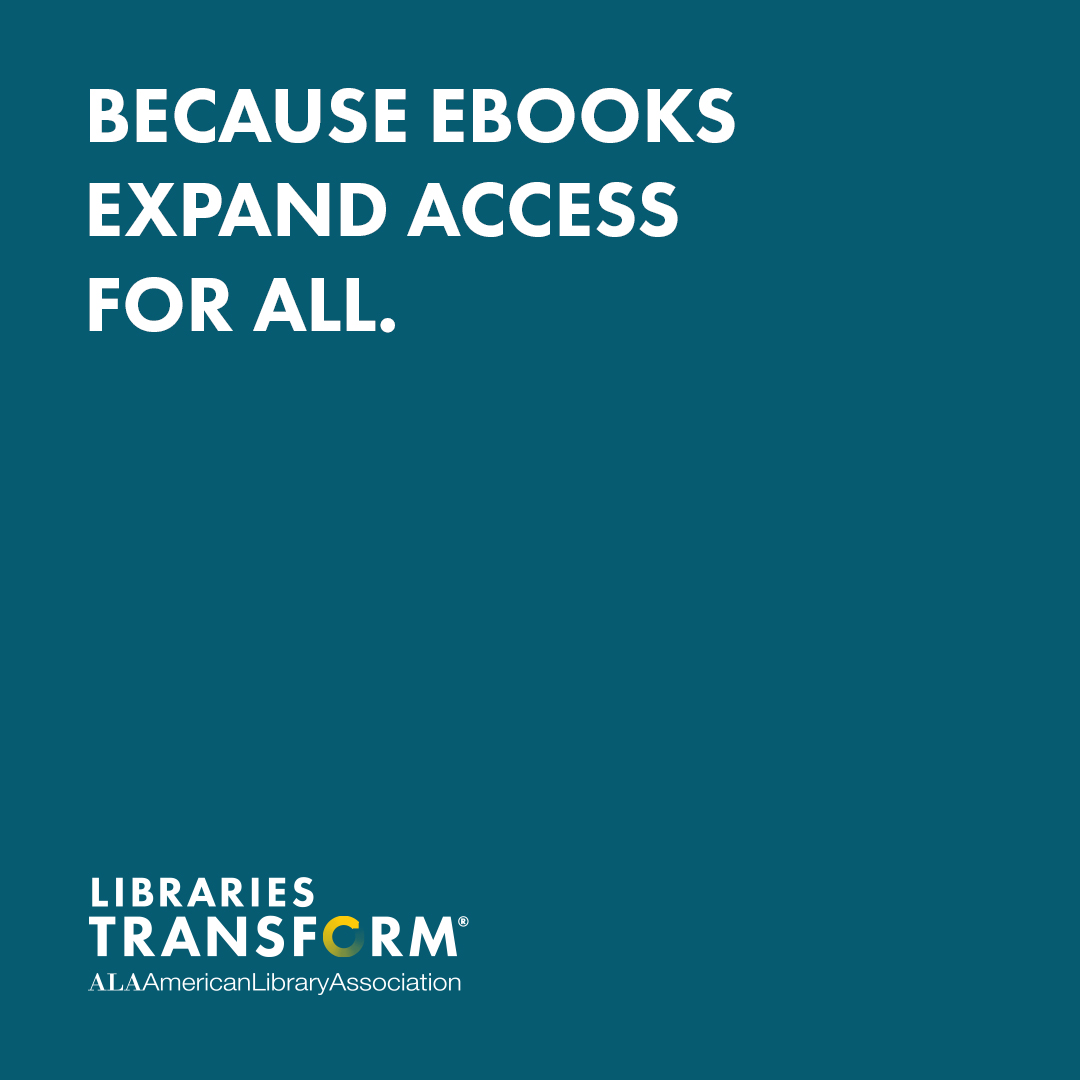 Starting Nov. 1, Macmillan Publishers plans to restrict libraries from purchasing more than one copy of each new eBook for eight weeks after its release.  After the eight weeks, libraries may purchase additional copies for around $60 per copy. Libraries must repurchase the additional copies every two years.
Macmillan Publishers' new policy means that Kentucky Libraries Unbound, the consortium used by us and 105 other Kentucky libraries, will only be able to purchase one copy of a popular title for the first eight weeks after the eBook's release. The cost of repurchasing digital items every two years means that libraries will be spending more money but purchasing fewer titles.
"The new rules will likely mean a decreased selection and significantly increased wait times for new eBooks," said Michael Gregory, our technical services manager.
Macmillan publishes books by several popular authors. The proposed embargo will affect library patrons' access to eBooks by such authors as:
Nora Roberts/J.D. Robb
Brandon Sanderson
Louise Penny
C.J. Box
Steve Berry
Chandler Baker
Linda Castillo
Jeffrey Archer
Anne Cleeves
Nevada Barr
Kristin Hannah
Liane Moriarty
Greer Hendricks
Mary Kay Andrews
Why This Matters
Free access to information is one of the cornerstones of public libraries. It is our mission to make sure that everyone has equal access to the world's knowledge. In an increasingly digital world, we can't fulfill our mission without providing access to digital materials. An eight-week embargo on new titles, such as the one proposed by Macmillan, sets a dangerous precedent. It may influence other publishers to implement similar embargoes, and it may lead to longer embargoes in the future.
Many library patrons rely on eBooks. Some have visual or other disabilities, and being able to adjust text size and spacing through eBooks greatly improves their reading experience. Some do not have transportation to the library, so being able to check out eBooks from home is important. Some can't afford to purchase new eBooks, so the ability to check out eBooks from the library allows them access that they would otherwise not have.
What You Can Do
Make your voice heard by:
We love being able to provide you access to new digital items. We will continue to do our best to provide you with popular eBooks and eAudiobooks.
More News