DIY Tutorial: Safety Pin Lapel Pins

Create a fun pin for any occasion! The options are limitless.

The tutorial was created by Cody Elliott, the Adult/Teen Services Programmer at our Newport Branch. If you have any questions about the tutorial, please email him at Celliott@cc-pl.org.
Supplies Needed
Step 1
First, decide what you want to create! Look at the color of your beads and keep in mind that each pin can hold about 12 beads. A completed lapel pin will have 10 pins hanging off of it.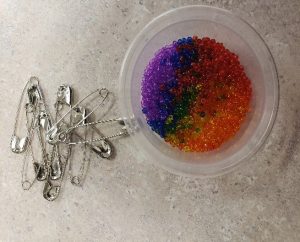 Step 2
Start adding beads to your pins in your desired pattern. Close each pin when done to be sure the beads don't fall off. Be careful when adding beads so you do not poke yourself with the pin.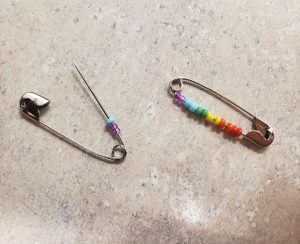 Step 3
Once 10 pins are done, you can slide them onto another pin to create your design.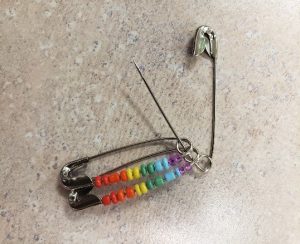 Step 4
Attach your pin to your shirt or backpack to show off your design!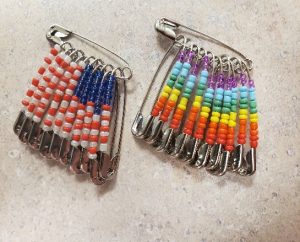 More News