DIY Tutorial: Monster Mask Making

Get creative and make a monster mask fit for royalty.
The tutorial was created by Tori Story, the adult/teen programmer at our Cold Spring Branch. If you have any questions about the tutorial, please email her at Tstory@cc-pl.org.
Supplies Needed
A premade mask, or paper or cloth cut into a mask shape
Colored paper
Googly eyes
Other decorative material like gems, feathers and glitter
Step 1
This is just one possible way that you can decorate your mask. We encourage you to use your imagination and whatever supplies you may have available. Think about what kind of monster you want to make and have fun!
For this example, I wanted to make the mask a little creepy by covering the eyes some so people couldn't see what I'm looking at. Cotton balls can be pulled into these little wispy bits that I hot glued to the inside of the mask. I could still see out, but they kind of obscured my eyes.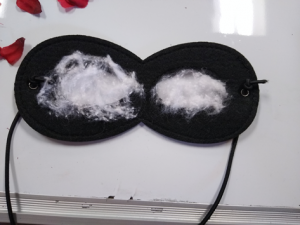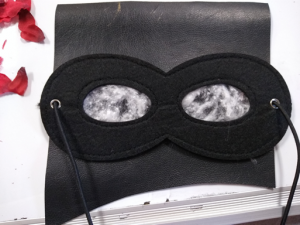 Step 2
I decided to use pleather to add some spiky parts to the bottom to go with the dragon theme. I cut the edges and glued them to the inside of the mask.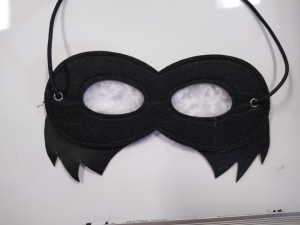 Step 3
I thought it would be interesting to repurpose artificial flowers to make scales since they have a similar shape. I took the flowers off the stems and cut the petals apart.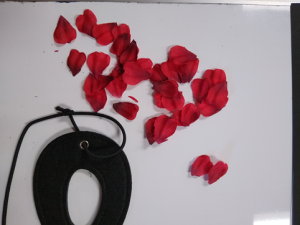 Step 4
I hot glued the "scales" around the edge of my mask, including layering a few to make it seem like they grew on top of each other. I decided they weren't quite defined enough, so I used a black marker to add contrast to the edges.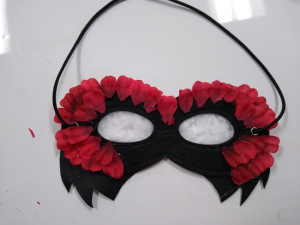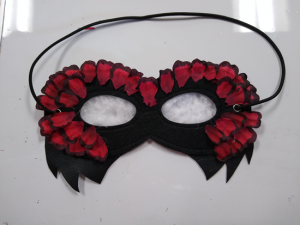 Step 5
And now you have a fabulous monster mask, perfect for any occasion!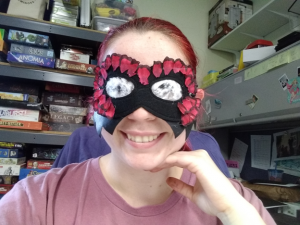 More News