DIY Tutorial: Magic Wand Reading Pointers

Create a reading pointer disguised as a magic wand to encourage your young one to jump into some magical books!

The tutorial was created by Nina Frondorf, the Children's Librarian at our Newport Branch. If you have any questions about the tutorial, please email her at NFrondorf@cc-pl.org
Supplies Needed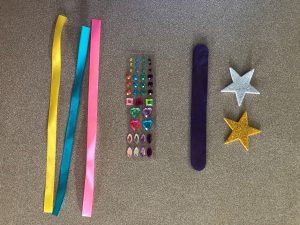 Craft stick
Gems or sequins
Foam stars or star stickers
Ribbon
Step 1
Select your ribbon and stick it to the back of your stars.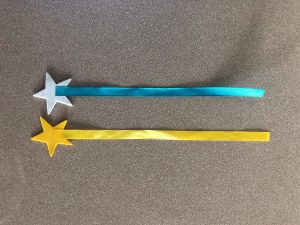 Step 2
Attach stars to both sides of your craft stick and press the sticky backs of the stars together so they are connected.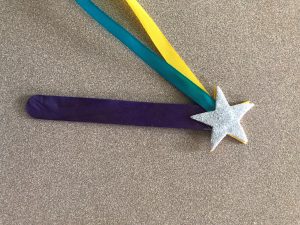 Step 3
Decorate the remainder of the stick with gems and sequins! Get creative and feel free to use other supplies to make your wand special. If using gems with an adhesive back, be sure to remove the backing carefully to ensure the adhesive stays in place.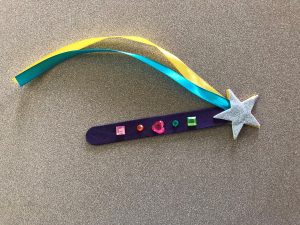 Step 4
Start reading! Use your wand to help point out words as you read your favorite books.
More News