DIY Tutorial: Decorative Wine Glasses

Create a unique wine glass that shows off your own style!
The tutorial was created by Valerie Davis, the Adult/Teen Services Librarian at our Newport Branch. If you have any questions about the tutorial, please email her at Vdavis@cc-pl.org.
Supplies Needed
Wine Glasses
Acrylic Paint
Cotton Swabs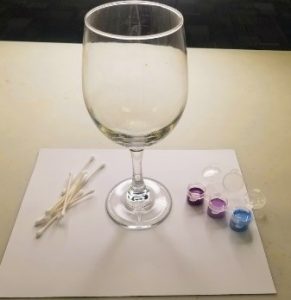 Step 1
Wash glasses and let dry completely before painting.
Step 2
For this tutorial, we will be showing how we designed our glasses. Feel free to get creative and add your own style! First, take one glass and paint dots on the outside of the glass. On the second glass, paint waves down the sides.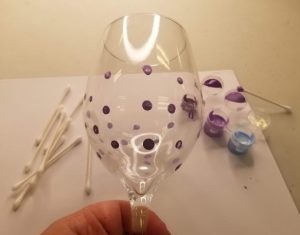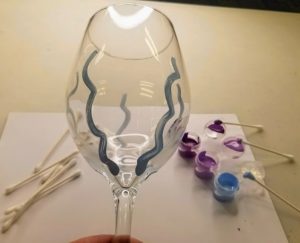 Step 3
Next, use a second color to add dots around the first set on your first glass. Use a second color to add waves next to the first set on the second glass.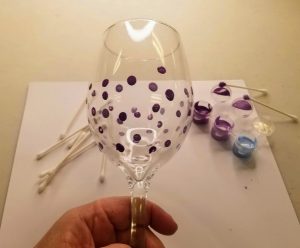 Step 4
With your third color, finish your dot design by filling in the rest of the space. Finish the wave design by using a third color to fill in the waves with a vertical row of dots. Add some dimension by changing the size of the dots and alternating between large and small.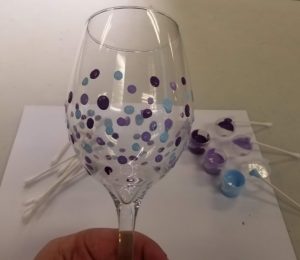 Step 5
Next, polish off the look by turning the glass upside down and repeating the designs on the bottom.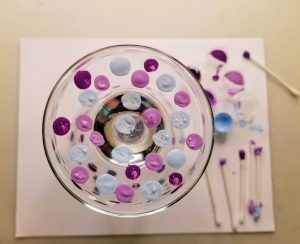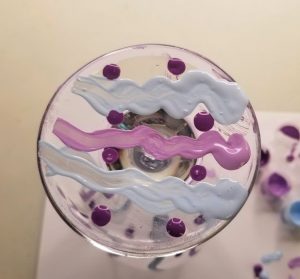 Step 6
Allow the paint to fully dry for 24 hours. To finish setting the paint, place the glasses in a cold oven and set the temperature to 275 and bake for 30 minutes. Turn the oven off but allow the glasses to cool inside the oven.
These directions are specific to the paint included in our Take & Make kits (Deco Art Glass Paint). If you are using another form of acrylic paint, check the manufacturer's directions.
For best results, hand wash.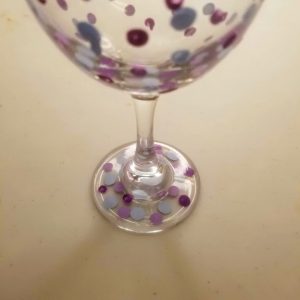 More News