Celebrate Pride Month with YA Novels

Happy Pride Month! To celebrate, we put together a list of YA LGBTQ+ novels to check out this June, and really, all year long.

YA LGBTQ+ Novels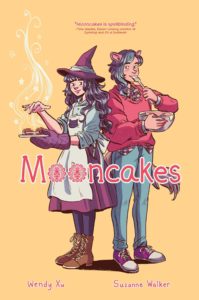 Mooncakes by Suzanne Walker
This witchy graphic novel follows Nova Huang, a magical teen who works at her grandmothers' bookshop. One night she runs across her childhood crush, Tam Lang, who just so happens to be a wandering werewolf. Mooncakes is a coming-of-age supernatural love story about family, self-discovery and, of course, magic.
---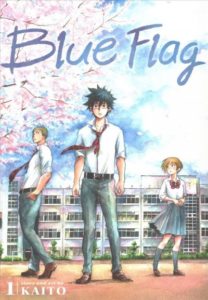 Blue Flag Vol. 1 by Kaito
A manga series about adolescence, finding oneself, love quadrangles and unrequited crushes, Blue Flag is an endearing series that follows angsty loner Tachi and bubbly but awkward Futaba. The latter develops a crush on Taichi's childhood best friend, star baseball player Toma, who secretly likes someone else.
---
Pet by Akwaeke Emezi
A Stonewall Book Award winner, Pet is about Jam, a transgender teen, and her best friend Redemption. They have grown up being told monsters no longer live in their city of Lucille. When a creature named Pet emerges from one of Jam's mother's paintings, Jam must grapple with what she's been told.
---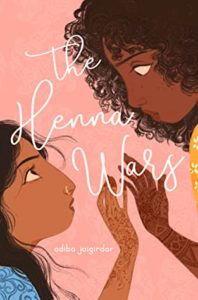 The Henna Wars by Adiba Jaigirdar
Two teen girls, Nishat and Flávia, with rival henna businesses, go head-to-head in this cute rom-com. If rivals-to-lovers is your favorite romance trope, this might just be the next read for you.
---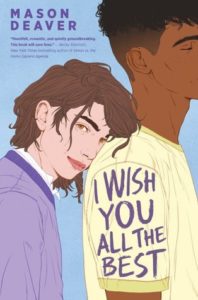 I Wish You All the Best by Mason Deaver
Ben De Backer was kicked out of their parent's home when they came out as non-binary. Their older sister, Hannah, and her husband, Thomas, take Ben in. Despite trying to keep their head down at their new school, Ben is taken under the wing of charismatic student Nathan Allen. As the friendship grows, so do the pair's feelings for one another.
---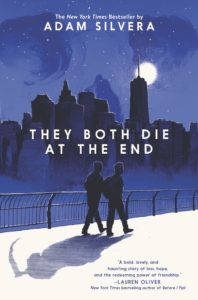 They Both Die at the End by Adam Silvera
New York Times bestseller They Both Die at the End will soon get the small screen treatment; Chris Van Dusen, who also adapted the Bridgerton Netflix series, is taking on Adam Silvera's novel about two strangers whose lives change drastically in a single day. Rufus and Mateo are both told that they're going to die in a day. It just so happens that they're also both in search of a new friend. Using the app Last Friend, the duo meet each other and embark on one last adventure. Good news: A prequel is also set to be released on October 4, 2022.
---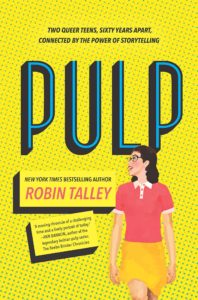 Pulp by Robin Talley
Two queer teens. Sixty years apart. This is the premise of New York Times-bestselling author Robin Talley's dual-narrative tale of two young women—Janet Jones in 1955 and Abby Zimet in 2017—connected across generations through the power of the written word. Both discover lesbian pulp fiction and find themselves reflected in the pages.
---
If graphic novels are more your thing, make sure to check out our list of read-a-likes for Alice Oseman's Heartstopper, which was recently adapted into a popular Netflix series.
More News