If You Love Netflix Series 'Heartstopper,' Catch Up with the Graphic Novels

Netflix's latest teen romance, Heartstopper, is equal parts cute and tender all while tackling real-world issues facing the LGBTQ+ community with grace and wit.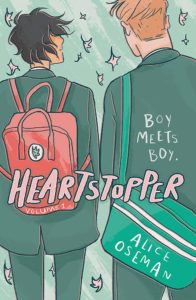 Based on Alice Oseman's graphic novels of the same name, the story follows Nick Nelson, an outgoing rugby player, and Charlie Spring, a shy and bookish teen, who fall in love.
Whether you've binged the now-trending show or are looking for your next feel-good, cutesy romance, the library has all four volumes in our catalog. Dip your toes in, re-read or catch up with the Netflix series by reading the source material.
Beyond Nick and Charlie, the series has a rich cast of supporting characters, side romances, and friendship moments that will make you sigh at their wholesomeness. Set at a British grammar school, the group navigates first love, identity, mental health, bullying and more—all while giving readers (and viewers) butterflies.
Oseman originally wrote Heartstopper as a webcomic on Tumblr and Tapas, where it garnered over 52.1 million views to date. Due to its popularity, she crowd-funded a limited print-edition run, reaching her goal in under two hours. By 2019, the first volume was published by Hachette Children's Group.
---
Other Works by Alice Oseman
Have you already read and watched Heartstopper and can't get enough of Alice Oseman's work? Luckily for you, the library has two other books by the author in our collection!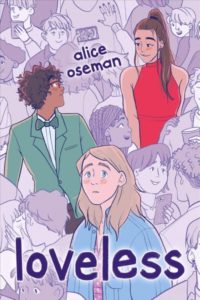 Loveless follows fanfiction-obsessed Georgia, who has never been in love or had a crush. Heading to Durham University with her best friends, she begins to explore romance but things quickly go awry. When she learns about the terms asexual and aromantic, she grows more uncertain than ever. A coming-of-age story about the power of platonic love, fans of Heartstopper are sure to enjoy Oseman's fourth book.
---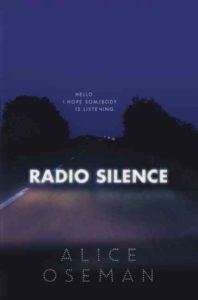 There's also Radio Silence, a YA novel that spins the tale of Frances, an avid student who meets fellow straight-A teen Aled. But this isn't a boy-meets-girl tale of windswept romance. Instead, they make a podcast. Will they have the courage to broadcast who they really are?
---
Read-alikes
Need more cuteness a la Heartstopper in your life? Read on for similar suggestions.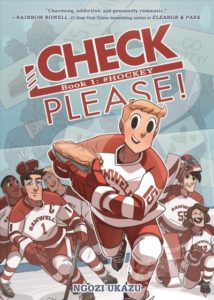 Check, Please by Ngozi Ukazu
Former junior figure skating champion Eric joins the Samwell University hockey team as a freshman, where he finds himself navigating not only pucks, but romance, identity and more. If you love the rugby aspect of Heartstopper, you'll enjoy this sporty rom-com. Check, Please also started as a popular webcomic before being published in print.
---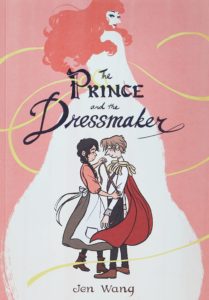 The Prince and the Dressmaker by Jen Wang
Equally cozy and adorable, this modern fairy tale follows Prince Sebastian, whose parents are in search of a bride for him. But he's hiding a secret: At night he puts on the persona of Lady Crysallia, a Parisian fashion icon. Can his friend and dressmaker Frances keep Sebastian's cover?
---

Laura Dean Keeps Breaking Up with Me by Mariko Tamaki 
Freddy Riley is in an on-again, off-again relationship with the most popular girl in school, Laura Dean. To deal with the situation, she enrolls the help of a local mystic and relationship columnist. On Goodreads, Alice Oseman gave the graphic novel five stars, writing, "I'm amazed by the quality of these lines. I'm someone who has no patience for detail and lives by loose lines, so I'm always impressed by art like this, which is so smooth and detailed yet still so character-focused."
---
More News