Books to Read for Disability Pride Month

July is Disability Pride Month. Join the library in recognizing the uniqueness and diversity of the disability community!
This year marks the 32nd anniversary of the Americans with Disabilities Act, which passed on July 26, 1990. A landmark civil rights law, the act prohibits discrimination based on disability. If you're looking for book recommendations this month, check out our list below.
Adult Nonfiction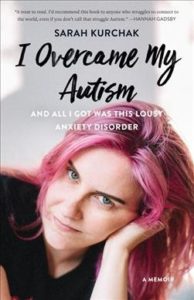 I Overcame My Autism and All I Got Was This Lousy Anxiety Disorder by Sara Kurchak
Sara Kurchak grew up in small-town Ontario in the 1980s and '90s, where she tried early in childhood and her teenage years to alter everything from her personality to body language to protect herself from bullying. When she was diagnosed at 27 with autism, she was already dealing with depression and anxiety largely caused by such coping strategies. Her memoir fields topics like autism parenting culture, love, sex, alcohol, obsessions and even professional pillow fighting. All the while, it challenges stereotypes and preconceptions about autism and considers what might really make the lives of autistic people healthier, happier and more fulfilling.
You can hear from Kurchak herself as part of the Newport Branch's
Signature Series
on Friday, Nov. 4 at 7 pm.
---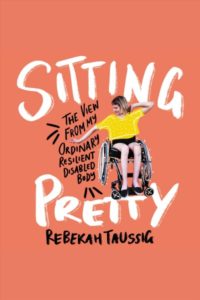 Sitting Pretty by Rebekah Taussig
A disability advocate, Rebekah Taussig has been paralyzed for as long as she can remember. Growing up in the 1990s and early 2000s, she only saw a limited scope of disability represented in the media. As the book's description reads: "None of it felt right; and as she got older, she longed for more stories that allowed disability to be complex and ordinary, uncomfortable and fine, painful and fulfilling."
Told in a series of essays, her memoir reflects on everything from the complications of kindness and charity, living both independently and dependently, experiencing intimacy and how ableism portrayed in our media affects everyday life.
---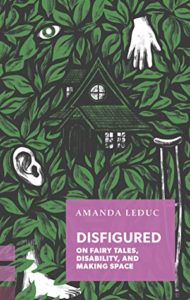 Disfigured: On Fairy Tales, Disability, and Making Space
by Amanda Leduc
How have fairy tales shaped our view of disability? Through a twenty-first century disablist lens, Amanda Leduc tries to make sense of fairy tale archetypes, from Brothers Grimm to Disney. At the same time, she links these examinations to how we can create new kinds of stories that celebrate differences.
---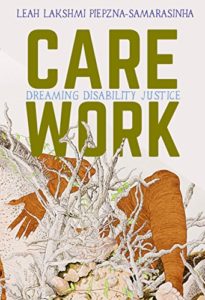 Care Work by Leah Lakshmi Piepzna-Samarasinha
Lambda Literary Award-winning writer Leah Lakshmi Piepzna-Samarasinha explores the realities, politics and complexities of disability justice in a collection of essays. Celebrating the work and lives of sick and disabled queer, Black and brown individuals, Care Work presents the ways in which disabled people are building powerful, more resilient and sustainable communities where no one is left behind.
---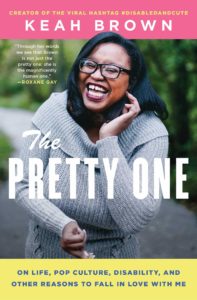 The Pretty One 
by Keah Brown
In her memoir, Keah Brown explores what it means to be Black and disabled in America. Born with cerebral palsy, Brown's personal collection of essays explores everything from her relationship with her non-disabled identical twin, who was called "the pretty one" by friends, to romance to her love of pop culture but disappointment with the media's portrayal of disability.
---
YA Fiction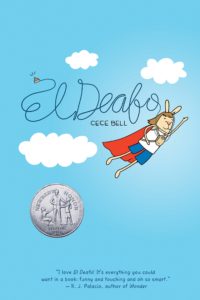 El Deafo by Cece Bell
Going to school is tough but even more so while wearing a bulky hearing aid. Cece Bell chronicles her hearing loss and experiences with the Phonic Ear—a powerful and awkward hearing aid—in this funny, graphic novel memoir. Best for tweens ages 8-12.
---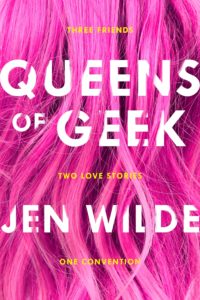 Queens of Geek by Jen Wilde
This pop culture-infused YA rom-com follows three best friends who head to SupaCon. While Charlie promotes her first movie and attempts to swoon her dream girl, Taylor navigates not only her budding romantic feelings for long-time friend Jamie but her autism and anxiety.
---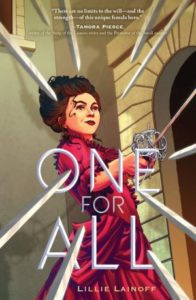 One for All by Lillie Lainoff
One for All is a gender-bent retelling of The Three Musketeers that features a protagonist, Tania de Batz, with POTS (Postural Orthostatic Tachycardia Syndrome), a disorder of the autonomic nervous system that affects functions like heart rate, blood pressure, sweating and body temperature. Tania is training to become a Musketeer on a quest to find who murdered her father. A story of friendship, found family, adventure and mystery, Tania must ultimately decide where her loyalties lie. The book includes an author's note about her personal experience with POTS.
Picture Books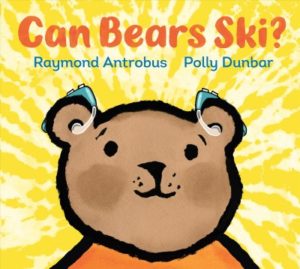 Can Bears Ski? by Raymond Antrobus and Polly Dunbar
Author Raymond Antrobus and illustrator Polly Dunbar drew on their own experiences in telling the story of Little Bear, who is taken to an audiologist after he has difficulties understanding his teacher and friends. He learns that he has been experiencing deafness and will soon start wearing hearing aids. With the support of Dad Bear, he will find his way in this new, loud world.
---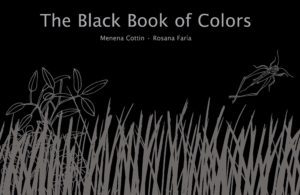 The Black Book of Colors by Menena Cottin and Rosana Faria
This award-winning children's book aims to convey the experience of a person who can see through their sense of touch, taste, smell or hearing. It includes raised black line drawings on black paper, which can be understood by touch, and written text that describes the colors through imagery. Each page is accompanied by Braille letters. The full Braille alphabet is included at the end of the book so that readers can learn more.
---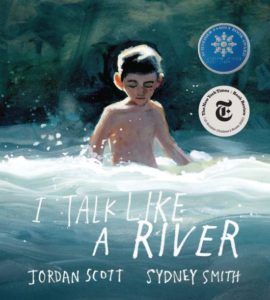 I Talk Like A River by Jordan Scott and Sydney Smith
This award-winning book follows a boy who stutters. Based on the author's own experience with a stutter, the boy's dad comforts him by comparing his speech to a strong, bubbling and churning river.
---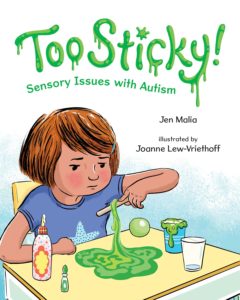 Too Sticky! by Jen Malia
Too Sticky explores sensory issues with autism through the story of a young girl whose family, friends and teacher come together to help her work through the challenges she faces when making slime in science class. The book also includes an author's note from Jen Malia about her experience living with autism.
---
More News
Follow Us!