Signature Series: Fall Lineup

Take a sneak peak at this fall's Signature Series lineup.
About Signature Series
The Signature Series provides enriching cultural and educational experiences for the community that entertain, inform and enlighten. These after-hours programs are free and open to the public. However, free tickets are required.
Registration opens for each program two months prior to the program date. Tickets go fast, so make sure you keep an eye on our website to reserve your free tickets before they run out.
Holocaust Survivor Dr. Al Miller
Holocaust Survivor Dr. Al Miller
7 p.m. Friday, September 7
Carrico/Fort Thomas Branch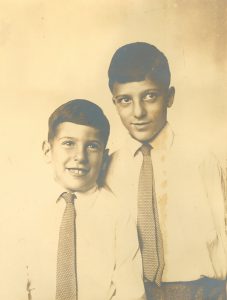 Dr. Al Miller was born in Berlin, Germany in 1922. His family owned a successful clothing company, and he has many happy memories of his early childhood. As an active youth, he enjoyed sports until one day he arrived at his favorite recreation center to find it forbidden to Jews.
In 1936, Al attended the infamous Berlin Olympics in which American runner Jesse Owens won four medals. As conditions became worse for the Jews of Germany, his family put together a plan to leave the country and resettle elsewhere.
Al departed Nazi Germany in 1937 for Switzerland, while his brother was sent to England. His parents remained in Germany, enduring Kristallnacht and hiding in a friend's home. The family was eventually able to reunite in England before immigrating to America in 1939. Al settled in Hamilton, Ohio. He practiced optometry until his retirement.
Bluegrass Music: Sister Sadie
Sister Sadie
7 p.m. Friday, October 19
Newport Branch
Dale Ann Bradley, Tina Adair, Deanie Richardson, Gena Britt and Beth Lawrence, five well-known and lauded musicians, make up the extraordinary band known as Sister Sadie.
Dale Ann Bradley is a 5-time International Bluegrass Music Association (IBMA) Female Vocalist of the Year. The talented and soulful Tina Adair is featured on mandolin. Tina, a powerful singer and musician, lends a youthful confidence to the group. Joining Sister Sadie on fiddle is the always charismatic Deanie Richardson. Featured on banjo is Gena Britt, known for her solid and tasteful banjo playing. Rounding out the group is Beth Lawrence on acoustic bass.
Bluegrass Music: Dale Ann Bradley Band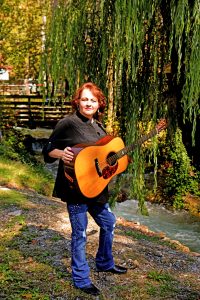 Dale Ann Bradley Band
7 p.m. Friday, November 9
Newport Branch
Born and raised in the coal fields in Southeastern Kentucky, Dale Ann Bradley has taken her Appalachian heritage and its music throughout the world. Ms. Bradley has performed throughout the United States, Canada, Europe, Japan and South America.
She will be joined by Matt Leadbetter on dobro, Scott Powers on mandolin, Tim Dishman on bass and Jody Kink on banjo.
As bluegrass journalist and critic Donald Teplyske said, "No one is capable of doing what Bradley accomplishes. Over the years, her music has become more sophisticated, but at its core it remains pure and true."
More News