Books Library Staff are Thankful For

As Thanksgiving nears, we asked library staff to reflect on books they're thankful for.
Check out their answers below.
Book Suggestions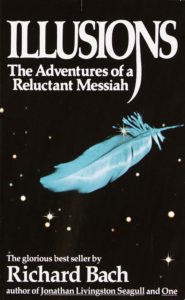 Illusions: The Adventures of a Reluctant Messiah by Richard Bach
"Fans of Jonathan Livingston Seagull might recognize this title. It's the wonderful story of a messiah turned barnstorming airplane pilot who takes on a protégé. So many quotes from this book have guided my life."
– JC Morgan, library director
---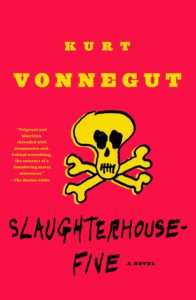 Slaughterhouse-Five by Kurt Vonnegut
"Vonnegut's classic book was there for me at the most difficult time in my life. I picked it up the day after my beloved grandfather passed. Vonnegut's words helped me grapple with the loss through the perspective of aliens. I have revisited the book several more times since and I've gained more wisdom with each reading. So it goes."
– Madeleine Kissling, patron services supervisor, Carrico/Fort Thomas Branch
---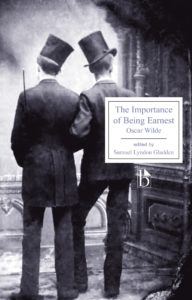 The Importance of Being Earnest by Oscar Wilde
"Before I read this book as a teenager, I held the absurd notion that 'old' books couldn't be anything other than boring. Imagine my surprise when I laughed out loud reading about the antics of these characters! This book broadened my literary horizons beyond young adult fiction."
– Natalie Shadrick, adult/teen services programmer, Carrico/Fort Thomas Branch
---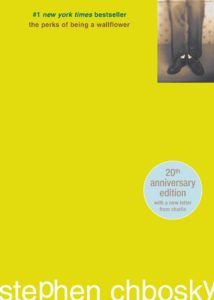 The Perks of Being a Wallflower by Stephen Chbosky
"I read this book in high school and it has stuck with me all through my adult life. It really helped me feel less alone in high school and I still read it about once a year. I find the main character, Charlie, to be relatable and empathetic. He helped change my perspective on how I view the other people around me. 'And in that moment, I swear we were infinite.'"
– Tera Stadtmiller, information services assistant, Carrico/Fort Thomas Branch
---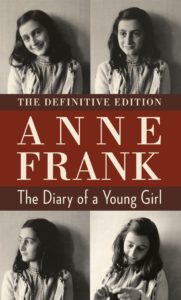 The Diary of Anne Frank by Anne Frank
"I have read and re-read this book. Although our situations are vastly different, I have always felt a deep connection to her. I have always felt we could be friends. She was a little wicked, funny and so talented. One can only wonder, had she lived, what she could have accomplished."
– Toni Reinke, library page, Newport Branch
---
More News
Follow Us!