Which Harry Potter Book Are You?

Take our quiz to find out!
Which Book Are You?
J.K. Rowling was born July 31, 1965. Celebrate her upcoming birthday by finding out which of her Harry Potter books you relate to most.
Harry Potter Books & Movies
Brush up on your spells by checking out our selection of Harry Potter books and movies!
Test Your Knowledge
Are you a Harry Potter expert?
These questions are extremely difficult. Are you up for the challenge?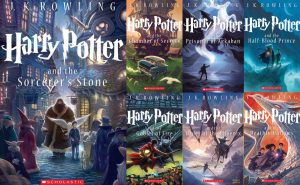 More News