What to Read after Finishing 'The Summer I Turned Pretty'

Did you read Jenny Han's The Summer I Turned Pretty or recently finished watching the TV series adaptation?
We have a list of books you'll enjoy if you're a fan of Belly's summer adventures at Cousins Beach. Whether you're Team Conrad or Team Jeremiah, add these books to your list of summertime reads.
Alexandria Branch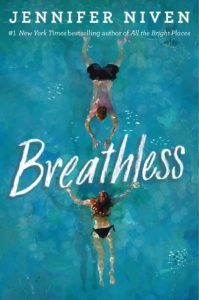 Breathless by Jennifer Niven
From the author of the critically acclaimed novel All the Bright Places, this book features a story filled with Niven's signature brand of love and heartbreak. Claudine (Claude) Henry spends a life-changing summer at the beach, where she deals with her parents' crumbling marriage while falling in love with local teen Jeremiah Crew.
---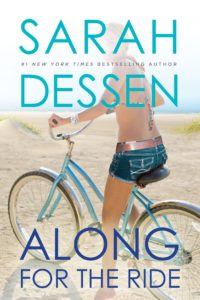 Along for the Ride by Sarah Dessen
It was the summer before college and Auden has uncharacteristically decided to spend it at the beach with her father, stepmother and new baby sister. Auden begins taking risks and leaving her comfort zone by trying to make new friends in the beachside community. The summer also brings a blossoming new romance for Auden with local loner, Eli. You can watch the Netflix adaptation after reading the book.
---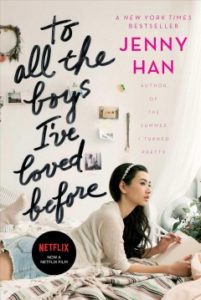 To All the Boys I've Loved Before by Jenny Han
If you're a fan of The Summer I Turned Pretty's author Jenny Han, be sure to read up on the life and lovers of Lara Jean Song Covey. Lara Jean's life is thrown into disarray when her big sister, Margo, moves away for college and her little sister, Kitty, takes an interest in Lara's lacking love life. Kitty secretly mails a collection of love letters that Lara Jean had written to crushes throughout her life, but had never intended on sending herself.
Lara Jean then must face the fallout of the letters' contents. The first book in the trilogy is perfect for fans of the fake dating trope. All three books were adapted for the screen and are available on Netflix.
---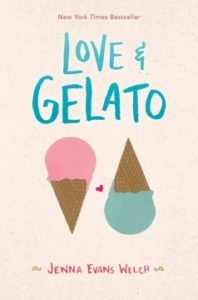 Love & Gelato by Jenna Evans Welch 
Who wouldn't want to spend a summer in Italy traveling throughout Tuscany? While this book contains some great Italian summertime romance, it also tackles other serious topics. Lina travels to Italy to find her father and fulfill her mother's dying wish. While there, she finds herself as she begins to uncover some of her mom's secrets. This book was also recently adapted into a Netflix movie.
---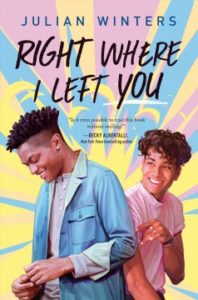 Right Where I Left You by Julian Winters
Best friends Isaac and Diego are ready to soak up their last summer together before college and make it as memorable as possible. Run-ins with ex-crushes and miscommunications get between Diego and Isaac's perfect summer together and begin to cause issues in their friendship. As summer unfolds, there might be more to Diego and Isaac's story than just friendship.
---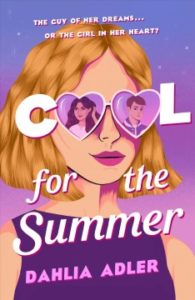 Cool for the Summer by Dahlia Adler
After years of pining after Chase Harding, 17-year old Lara finally has her dream crush in her sights. There's one problem: she can't stop thinking about the romantic summer she spent with Jasmine. Similar to The Summer I Turned Pretty, Cool for the Summer is just as much about self-discovery as it is about teenage love.
---
More News
Follow Us!