Watch and Read the 2022 Best Picture Nominees

The 2022 Academy Award-nominated films feature four book-to-film adaptations.
Check out the novels or films from our collection and decide which was better: the book or the movie.
2022 Oscar Nominated Book-to-Film Adaptations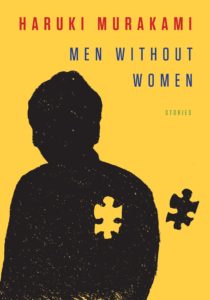 Drive My Car
This Japanese drama was adapted from a Haruki Murakami short story that can be found in Men Without Women. The film first premiered at the 2021 Cannes Film Festival. After winning multiple awards at Cannes, it became clear that the film would be one to watch during the awards season circuit. Writer-Director Ryusuke Hamaguchi is also up for a Best Director statue.
If you're a Murakami fan, this film is a must-see. Drive My Car also weaves elements from other Murakami stories into its narrative. 
Read Men Without Women by Haruki Murakami.
---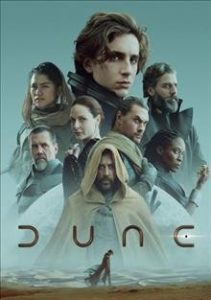 Dune
Denis Villeneuve is the latest director to tackle the epic sci-fi juggernaut that is Dune. Villeneuve also penned the script based on Frank Herbert's novel. This adaptation won over critics and fans alike with its noteworthy acting and impressive world building. The film also stands out aesthetically; it's no surprise that cinematographer Greig Fraser is also up for an Academy Award.
Check out Dune from our collection.
---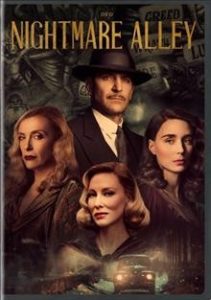 Nightmare Alley
Guillermo del Toro is certainly no stranger to the Oscars stage. He's back this year as the writer-director of the psychological thriller Nightmare Alley, which is a screen adaptation of William Lindsey Gresham's novel. The cast is comprised of a who's who of contemporary actors and actresses, many of whom also have gold statues at home. Bradley Cooper leads the film as a carnival worker and is joined by Cate Blanchett, Willem Dafoe, Toni Collette, Rooney Mara and Richard Jenkins.
---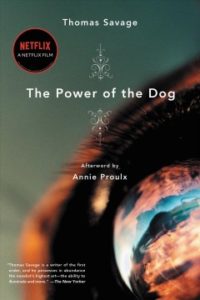 The Power of the Dog
Written and directed by Jane Campion, this Western features elements of psychological drama. The critically acclaimed film is adapted from the 1967 novel by Thomas Savage. The film's cast and crew are up for a number of other awards, including Best Director, Best Actor, Best Supporting Actor and Best Supporting Actress. Campion made history with her Best Director nomination as the first woman to ever be nominated twice in the category. 
Read The Power of the Dog by Thomas Savage.
---
More News