Take Your Brain on Vacation with these Staff-Recommended Beach Reads

Beach read season is here.
Give your brain a vacay wherever you unwind – on your porch, in a hammock, by the pool – with these staff-recommended books. 
 Carrico/Fort Thomas Branch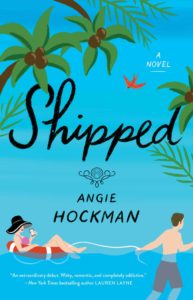 Shipped
by Angie Hockman
If you are missing the cruise lifestyle once again this summer, jump aboard with this book and head to the Galápagos islands! It features witty and funny banter between two co-workers that never expected to even like each other, let alone fall in love!
– Morgan Lockard, adult/teen services librarian, Carrico/Fort Thomas Branch
---
Cold Spring Branch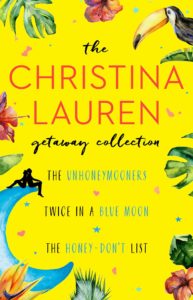 The Unhoneymooners
by Christina Lauren
It's a light-hearted, hilarious romance about a girl who has to go on her twin sister's paid honeymoon with the best man after everyone else in the immediate wedding party gets horrific food poisoning from the wedding reception. Olive and Ethan cannot stand each other but as they fake being married for this all-expenses-paid trip, feelings begin to grow! 
– Danielle Turner, adult/teen services programmer, Cold Spring Branch
---

Shadow and Bone
series by Leigh Bardugo
It's not exactly a typical beach read but it's so much fun and action-packed from cover to cover. Plus, it recently got its own Netflix adaptation. 
– Danielle Heiert, patron services assistant, Cold Spring Branch
---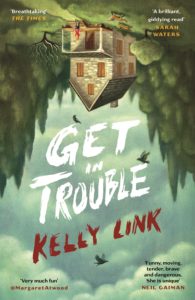 Get in Trouble
by Kelly Link
It is a collection of speculative fiction short stories. They are imaginative, strange, and sometimes eerie. These stories are a great way to drift away to another world for a while. Since they're short you can finish one in a single sitting without getting too sunburnt! 
– Katherine Sallee, patron services assistant, Cold Spring Branch
---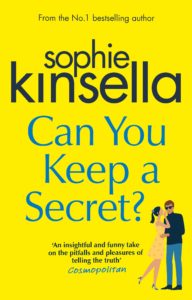 Can You Keep a Secret
by Sophie Kinsella 
It's a quick read and a light romance. Best of all, it's funny. 
– Maggie Gosney, patron services clerk, Cold Spring Branch
---
Babylon Berlin
by Volker Kutscher 
It's the first in the Gereon Rath series of detective novels set in the last days of the Weimar Republic. The series has been an international bestseller for over a decade but was only translated into English in 2017. Knowing that the characters are in a doomed society that's headed for the destruction of WW2 adds something to it that makes it better than your typical noir detective story, but it's still light enough to be an escape from the everyday.
– Dave Anderson, Cold Spring Branch manager
---
Newport Branch

When Dimple Met Rishi
by Sandhya Menon 
It's sort of a meet-cute romance, but with two Indian-American teens navigating their relationship and future while trying to honor family traditions and expectations.
– Lisa Kuhn, patron services assistant, Newport Branch
---

Beach Read
by Emily Henry         
As the title suggests, this book by a local author is a perfect pick whether you're going to the beach or just dreaming of one. The perfect balance of romance, humor, and relatability, I highly recommend it!
– Nina Frondorf, children's services librarian, Newport Branch
---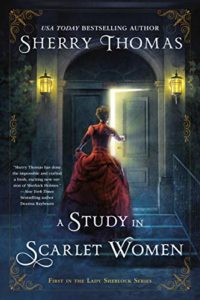 A Study in Scarlet Women
by Sherry Thomas 
A book that I consider a pleasure to read is A Study in Scarlet Women by Sherry Thomas. It's the first in her Lady Sherlock series. Set during a time when women were told to sit down and be silent, Charlotte Holmes saves herself from societal ruin and then, using her inquisitive mind to solve deep mysteries, works to save others. It was a thoroughly engaging read that took me away from the real world for a while.
 – Chantelle Phillips, assistant director & Newport Branch manager  
---
More News