Superstitious Books for Friday the 13th

Beware, for Friday the 13th is upon us.
The superstitious date occurs only once this year, in August. Whether you believe in its fabled bad luck or not, check out these books that explore superstitions, folklore and urban legends. You're sure to find stories perfect for telling around a campfire — especially on one of the spookiest days of the year.
Oh, and try to steer clear of Camp Crystal Lake and any ski-mask-wearing Jasons.
Nonfiction

Too Good to Be True: The Colossal Book of Urban Legends by Jan Harold Brunvand
Author Jan Harold Brunvand has spent decades studying urban legends as a professor emeritus at the University of Utah. Has an older sibling ever warned you of alligators lurking in the sewer? What about the elderly woman who accidentally microwaved her pet? True to its name, this 539-page book includes over 200 such tales. Brunvand debunks each, with laughs along the way.
---

The Penguin Guide to the Superstitions of Britain and Ireland by Steve Roud
We love black cats here at the library. But where did the superstition of their unluckiness originate? And why does breaking a mirror lead to misfortune? Steve Roud's collection explores when these beliefs arose, which parts of Britain and Ireland adopted them and how they evolved into modern-day retellings.
---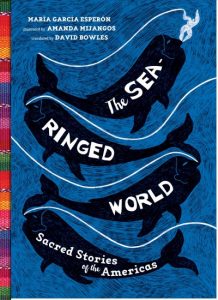 The Sea-Ringed World: Sacred Stories of the Americas by Maria García Esperón
This collection of stories recounts the mythologies and lore of indigenous peoples across the Americas, from Argentina all the way to Alaska. The Aztecs called this stretch of earth the Sea-Ringed World. Learn about traditional stories that were passed on for thousands of years from generation to generation.
---

Black Cats & Evil Eyes by Chloe Rhodes
This ebook puts superstitions and legends still known today into historical and societal context. Chloe Rhodes investigates how fear of demonic forces, evil spirits and more gave rise to rituals passed down through generations.
---

Cursed Objects: Strange but True Stories of the World's Most Infamous Items by J.W. Ocker
In this illustrated compendium, Edgar-award-winning author J.W. Ocker sets his sights on the most infamous "cursed" objects known to humanity — many of which have spawned movies, reality TV shows, books and those dreaded chain emails. From Annabelle the Doll of The Conjuring fame to The Ring of Silvianus, the Roman artifact thought to have inspired J.R.R. Tolkien's The Hobbit, this book covers it all.
---
Fiction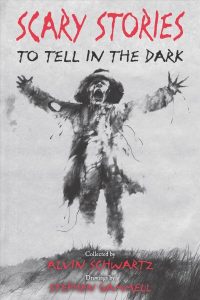 Scary Stories to Tell in the Dark by Alvin Schwartz 
Originally published in 1981, Alvin Schwartz's iconic collection of chilling tales with Stephen Gammell's eerie illustrations has haunted children for decades. (Including the author of this post.) Many of the short stories pull from superstitions and urban legends, making it perfect for reading around the campfire. You can also watch the 2019 film adaptation directed by André Øvredal and written by Guillermo del Toro.
---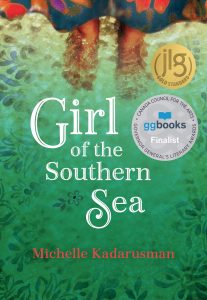 Girl of the Southern Sea by Michelle Kadarusman
Kadarusman's book, aimed at middle-schoolers, follows Nia, a 14-year-old girl who longs to become a writer. But her family, who live in the slums of Jakarta, Indonesia, is unable to cover the cost of high school. After surviving a minibus accident, locals say she has "good luck magic," which sets her on the path of selling superstitions.
---

What the Moon Said by Gayle Rosengren
This coming-of-age tale drops readers into a family experiencing overwhelming change amid the early days of the Great Depression. After Esther's dad loses his job in bustling Chicago, they move to a farm in Wisconsin. She wants nothing more than the affections of her deeply superstitious mother, who sees omens in everyday occurrences.
---
More News