Summer-Set Horror Movies to Watch After Netflix's 'Fear Street'

If you've finished binging Netflix's Fear Street trilogy, based on R.L. Stine's books, and are on the search for more horror to feast on this summer, we've got you covered. 
For the uninitiated, Fear Street is a 3-part movie series sectioned off by different eras – 1994, 1978 and 1666 – that spins the story of the cursed residents of Shadyside and the witch that haunts them, Sarah Fier. Check out the Fear Street books and read on for a list of summer-set horror flicks sure to chill you to the bone even as the dog days rage on. 
Summer-Set Horror Movies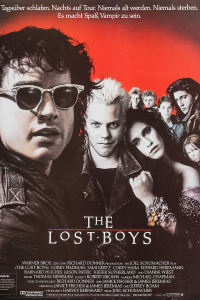 The Lost Boys
Goth vampires. Need I write more? This campy 1987 horror-comedy directed by Joel Schumacher is in the same vein as The Goonies, just with spookier aesthetics and plot. Starring Corey Haim, Corey Feldman, Dianne Wiest, Kiefer Sutherland and more, it follows a recently divorced mother who moves to the fictional beachside town of Santa Carla, California with her two sons, younger comic-book-aficionado Sam and older, angsty Michael. When Michael falls in with a local gang of forever-young bloodsuckers, it's up to Sam and his new pals to save him from the undead… before it's too late. Equal parts adventure story and scary fun, The Lost Boys is perfect for summer sleepovers. 
---
It
Another film about pre-teens in the 80s facing down a mythic beast in a sleepy town, It (2017) follows The Losers Club. Based on Stephen King's famed novel, this franchise's monster of choice is Pennywise the Dancing Clown. During a rainstorm, It lures young Georgie down a sewer and kills him. Older brother Bill and his friends begin to unravel a network of unexplained tragedies and child disappearances in Derry, Maine. Pennywise, ever the haunter, begins to terrorize the group, who band together to fight the strange entity. You can also check out It: Chapter 2 or the 1990 miniseries. 
---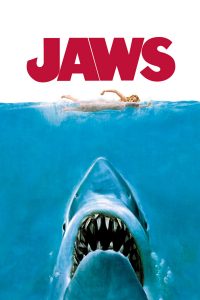 Jaws
A summer horror list wouldn't be complete without at least mentioning Jaws. Based on the best-selling novel by Peter Benchley, Steven Spielberg's 1975 film about a man-eating shark is a classic hailed by some as the first summer blockbuster. Composer John Williams' sinister theme song is instantly recognizable — even to those who haven't seen the movie. 
---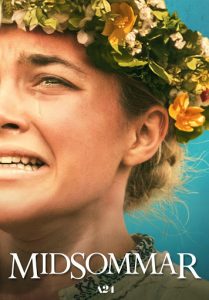 Midsommar
Director Ari Aster's Midsommar is doused in anxiety-inducing brightness and color. Florence Pugh and Jack Reynor play Dani and Christian, a 20-something couple on the verge of a breakup who travel to their friend's remote hometown in Sweden during its midsummer festival. Fellow college students Josh (William Jackson Harper) and Mark (Will Poulter) also made the trip. But what was meant to be a getaway becomes increasingly terrifying as the four find themselves in the hands of a cult. A slow-burn with psychedelic, sometimes grotesque, imagery, Aster's follow-up to Hereditary won't be for everyone, but it will make you think twice before jetting off to strange towns in Europe during festival season.
---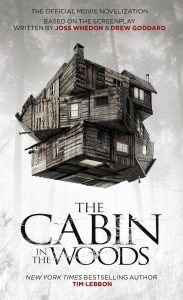 The Cabin the Woods
It's always a bloodbath when a group of college friends vacation in the woods. This film plays with genre tropes and deconstructs them, resulting in a fun romp of a movie that's just as funny as it is scary. This cabin is not what it seems. Can you solve the puzzle before the characters meet their demise? 
---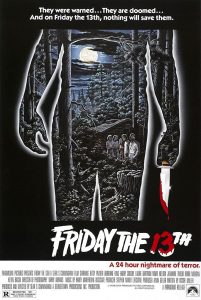 Friday the 13th
If you like the summer camp aesthetics in Fear Street: 1978, this 1980 slasher staple will keep the vibe going. Similar to Halloween, the film's lore is based on Jason, a child who is believed to have drowned at Camp Crystal Lake, which is now rumored to be cursed. When a group of camp counselors attempts to reopen it, they're murdered one by one by a masked killer. 
---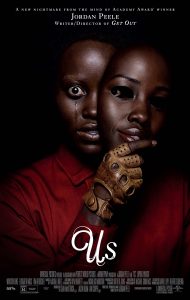 Us
With Us, Jordan Peele solidified himself as a modern master of horror. Following the box office smash Get Out, his sophomore film weaves the tale of a family of four attacked by disturbing doppelgangers dressed in red jumpsuits, also referred to as "The Tethered." Starring Lupita Nyong'o, Winston Duke, Elisabeth Moss, and Tim Heidecker, Peele's work is critically acclaimed, and for good reason. 
---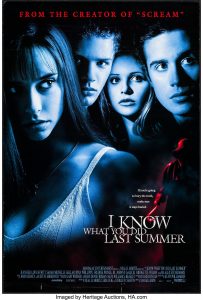 I Know What You Did Last Summer
Loosely based on a Lois Duncan book of the same name, I Know What You Did Last Summer is dripping in cheesy '90s angst. The movie follows four friends a year after running over a fisherman and dumping his body into the sea. When one of them receives a threatening letter, the group reconvene only to find that the horrors won't stop until the killer secures revenge. Starring '90s heartthrob Freddie Prinze Jr. and scream queen Jennifer Love Hewitt, Sarah Michelle Gellar, Ryan Phillipe and Johnny Galecki also appear. 
---
More News