Stay Warm with Cozy Staff-Suggested YA Novels

Curl up on the couch and keep away the winter chill with cozy young adult novels.
Cozy Young Adult Novels for Winter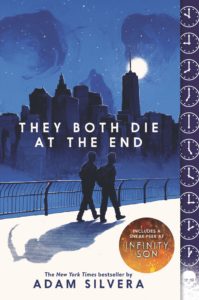 They Both Die at the End​ by Adam Silvera
"It is very emotional (yes, they really do both die at the end), but it's about the journey, not the destination. This book is set in a world where scientists can predict the date someone will die and inform individuals when they have 24 hours left so that they may live it to the fullest. The story follows two teens experiencing their End Day who become friends. It's heartwarming, but make sure to have the tissues ready."
– Danielle Heiert, adult/teen services programmer, Cold Spring Branch
---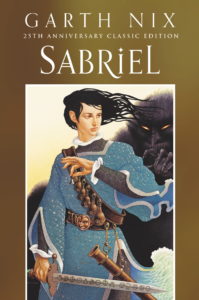 Sabriel by Garth Nix
"When I'm thinking of a cozy read to get lost in, the first in this fantasy series comes to mind. It is full of old lands infused with ancient magic, mysteries involving a fallen kingdom, and a sassy, talking cat. Reading Sabriel's journey feels less like a fast-paced grind and more like a comfortable walk with lots of fun things to see along the way. "​
– Jessi Holloway, children's programmer, Newport Branch
---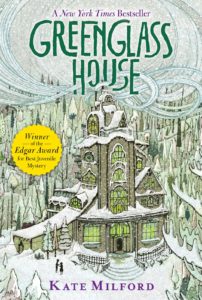 The Greenglass House by Kate Milford
"The book follows Milo as he uncovers mysteries surrounding the hotel where he and his family live. On a winter night, a series of curious guests, each with their own secrets, come to stay at the hotel. When they all get snowed in together, it is up to Milo to figure out what's going on. This book is a great winter read because it warms your heart like a hot cup of cocoa on a snowy day."
– Katherine Sallee, children's programmer, Alexandria Branch
---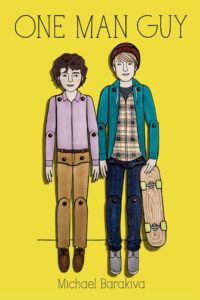 One Man Guy by Michael Barakiva
Alek has lived in the suburbs of New York his whole life, but it's not until he gets to know skater boy Ethan that he sees the city, and himself, in a new light. Alek and his family are Armenian and the author, Michael Barakiva, includes some of the most mouth-watering descriptions of cooking I've read in any book. It's not exactly a wintery read as it's set in the summer, but the characters are so sweet that you'll breeze through it in the time it takes you to drink a cup of hot chocolate. ​
– Leah Byars, collection services assistant, Newport Branch
More News
Follow Us!