Staff-Suggested Books About New Beginnings

Happy New Year! We asked our staff to suggest their favorite reads about new beginnings. Here's what they said.
Favorite Books About New Beginnings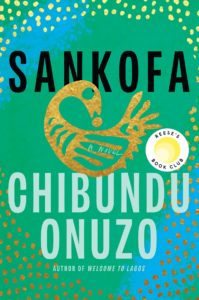 Sankofa by Chibundu Onuzo
"After finding her father's journal amongst her recently deceased mother's things, Anna sets out to find him in Africa. Despite extreme circumstances, the book is relatable to anyone who has lost themselves in their own world and needed to find themselves somewhere new."
– Amy Carroll, adult/teen programming coordinator
---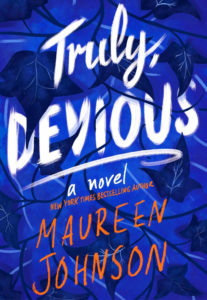 Truly Devious by Maureen Johnson
"The main character, Stevie, has just started at Ellingham Academy. She plans to study detective work. The school is the focus of a decades-old, still unsolved kidnapping and murder case, where the only clue was a frightening poem signed by "Truly Devious." Stevie has decided to search the school from the inside in order to find more clues and finally solve this mystery. It reads like a modern-day Agatha Christie work. It's so much fun!"
– Danielle Heiert, adult/teen services programmer, Cold Spring Branch
---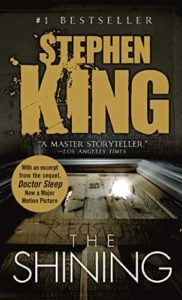 The Shining by Stephen King
"It doesn't exactly have a happy ending (spoiler alert!), but The Shining by Stephen King is about a family trying to make a fresh start after an unfortunate series of events. The Torrence family had so much hope as they settled into a huge Colorado hotel for the winter. Sadly, things didn't exactly go as planned.
In my humble opinion, it's scarier than the movie, but it also paints a more human and complicated portrait of all three of the main characters."
– Julie Pergerm, patron services assistant, Carrico/Fort Thomas Branch
---
Legends & Lattes by Travis Baldree
"In this cozy fantasy, Viv the barbarian orc leaves her adventuring party to hopefully realize her dream of opening the first coffee shop outside of the gnome capital. In doing so, she not only seeks a new beginning for herself away from the violence and scheming of her old life but offers a new chance to other members of the town of Thune whose lives have been hindered by a lack of opportunities and prejudice."
– Leah Byars, collection services assistant, Newport Branch
---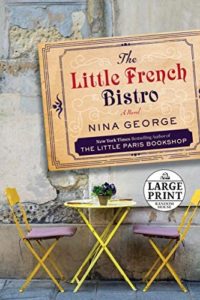 The Little French Bistro by Nina George
"A story of second chances and learning to embrace life's little joys, Marianne decides to leave her life behind and move to Brittany, France, where she meets a colorful cast of locals who open her eyes to what her life could (and should) have been all along."
– Stephanie Daugherty, patron services assistant, Newport Branch
---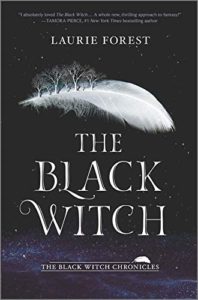 The Black Witch by Laurie Forest
"Elloren Gardner, the granddaughter of the (in)famous last Black Witch, is sent to Verpax University with her brothers to pursue her dream of becoming an apothecary. As evil looms and her worldview is challenged, Elloren must trust her friends and a band of rebels that she's been taught from childhood to fear."
– Stephanie Daugherty, patron services assistant, Newport Branch
---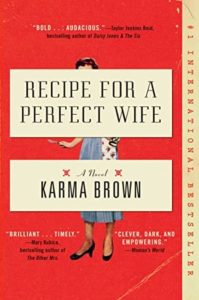 Recipe For A Perfect Wife by Karma Brown
"The story follows the lives of two women, one a '50s housewife, the other a modern working wife. They grow, in different ways, from what society expects of them. The journey for both is bumpy and full of choices they never expected to make. The story is full of surprises and some recipes you might not want to try."
– Toni Reinke, library page, Newport Branch
---
More News
Follow Us!