Signature Series: Sam Mihara, Memories of Five Nisei

Sam Mihara joins the library to discuss Executive Order 9066, which forced over 100,000 Japanese Americans from their homes and into prison camps.
Mihara was 9 years old when he and his family were forced from their homes in the wake of the order, signed and issued in 1942 by Franklin D. Roosevelt during World War II.
A 2018 Paul A. Gagnon prize winner, Mihara has shared his story across the country. His stop at the Carrico/Fort Thomas Branch will mark his first lecture in Kentucky.
Memories of Five Nisei
When: 7 pm Friday, February 25, 2022
Where: Carrico/Fort Thomas Branch (1000 Highland Avenue)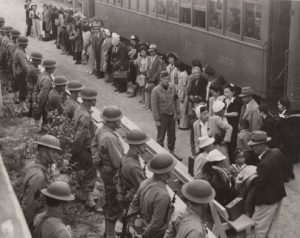 Mihara's presentation explores the cause for the forced removal of Japanese people from the West Coast; why Germans and Italians in the rest of the country were treated differently; the camp's conditions; what living there was like; lessons learned; and poses the question of if it can happen again.
The talk includes several images by professional photographer Dorothea Lange, along with Sam's personal family photo collection.
The Carrico/Fort Thomas Branch will close at 5 pm to prepare for the event.
Free tickets are required.
Sam Mihara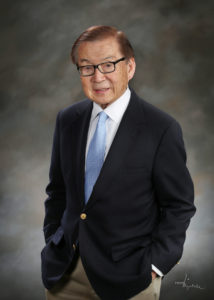 A second-generation Japanese American, Mihara's parents immigrated to the United States in the 1920s. He was born in the 1930s and raised in San Francisco. Amid World War II, the United States government forced Mihara's family to move, first to a detention camp in Pomona, CA, and then to a remote prison camp in northern Wyoming. They remained at the latter for three years.
Once the war ended and he was released from the camp, Mihara's family returned to San Francisco. He graduated from UC Berkeley and later UCLA graduate school with engineering degrees. Mihara spent his professional life as a rocket scientist with the Boeing Company.
Following retirement, Mihara created his own high-tech consulting firm where he enjoys meeting clients around the world.
He developed the Memories of Heart Mountain presentation to educate people and help ensure such civil rights violations won't happen again.
More News