Scary Book-to-Film Adaptations For Your Halloween Watchlist

The spooky season is upon us, which means it's the perfect time to grab some popcorn and Halloween candy before hitting play on your favorite scary movie!
Can't decide what to watch? Our collection includes plenty of scary book-to-film adaptations to entertain and terrify you this Halloween season.
Scary Book-to-Film Adaptations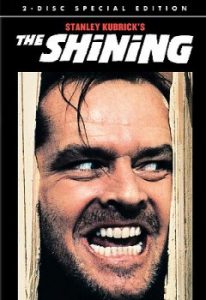 The Shining
What better way to kick off this list than with the master of horror and suspense writing himself? I'm, of course, talking about Stephen King. No discussion of scary book adaptations is complete without The Shining. Considered a cinematic classic, Stanley Kubrick's take on King's novel is equal parts frightening and fascinating. The film adaptation transcends genres – is it a horror film? A supernatural thriller? A psychological thriller? A family drama? How about all of the above?
---
It
Thanks to Stephen King's book and the subsequent adaptations, clowns will never be seen the same. The story was initially adapted into a miniseries in 1990 starring Tim Curry as Pennywise, the demonic dancing clown. His frightening portrayal makes it impossible to turn away from your screens—no matter how much you want a break from the scares.
The most recent movie adaptations divided the book into two parts. It: Chapter 1 follows the adolescent Losers Club as they discover the truth behind Derry's disappearing children, all while being terrorized by Pennywise. It: Chapter 2 sees them return to Derry as adults and go into battle with Pennywise. The adult actors in It: Chapter 2 were perfectly cast, flawlessly embodying their younger counterparts. Both movie adaptations expertly balance horror with humor and humanity. Each adaptation is available to check out from our collection. 
---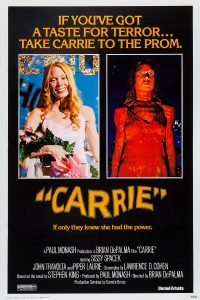 Carrie
Rounding out our Stephen King entries is none other than Carrie. This supernatural horror movie was directed by Brian De Palma and stars Sissy Spacek in the titular role. Spacek's superb acting left audiences both terrified of Carrie and sympathetic toward her. Carrie received multiple Academy Award nominations, and while it didn't take home any golden statues, it is widely recognized for having some of the scariest moments in cinematic history.
---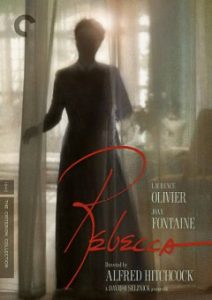 Rebecca
Daphne Du Maurier was the queen of authoring atmospheric, layered, genre-crossing novels. Rebecca is no exception. When it comes to creating a creepy cinematic adaptation, Alfred Hitchcock was obviously the perfect person for the job. Hitchcock's 1940 film expertly captures this romantic psychological thriller's moody and spooky vibes. At the film's helm were Laurence Olivier as Maxim de Winter and Joan Fontaine as the second Mrs. de Winter. Rebecca was a commercial and critical success, going on to secure the Best Picture and Best Cinematography Academy Awards. Take a trip to Manderley and uncover the twisted tale of Rebecca and the second Mrs. de Winter. Other Rebecca adaptations have been made over the years, but Hitchcock's version still stands the test of time. 
---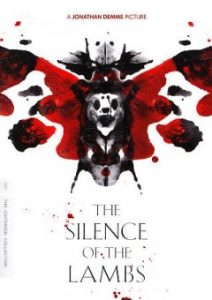 The Silence of the Lambs
Author Thomas Harris crafted nightmare-inducing psychological thrillers with his Hannibal Lecter series. The second book in the series, The Silence of the Lambs, is the trilogy's standout novel. The only thing more terrifying than the book might just be the film adaptation. Director Jonathan Demme's adaptation was a box office success upon its 1991 release, and swept the major categories of the Academy Awards. Hannibal Lecter has become an iconic horror character thanks to Harris's writing and the acting expertise of Anthony Hopkins. Jodie Foster and Hopkins each give memorable performances in the film, and their scenes together serve as a master class in filmmaking. 
---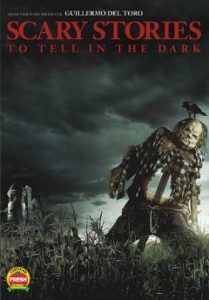 Scary Stories to Tell in the Dark
If you grew up being equally fascinated and terrified by Alvin Schwartz's Scary Stories to Tell in the Dark series, you won't want to miss the film adaptation. The movie combines all of the book's spooky short stories into one suspenseful narrative.
---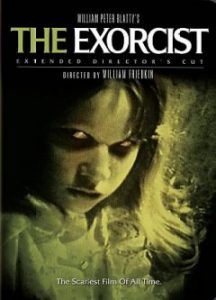 The Exorcist
Make sure you don't eat any pea soup before watching the film adaptation of Blatty's novel. The film isn't just a terrifying recreation of the book's events – The Exorcist has left a legacy of cultural and cinematic importance. It is the first horror movie in film history to secure a Best Picture nomination at the Academy Awards. If you want to be scared while also experiencing a cinematic classic, add The Exorcist to your Halloween watchlist. Don't just take our word for it though – the film is one of the top ten highest-grossing movies of all time in the United States.
---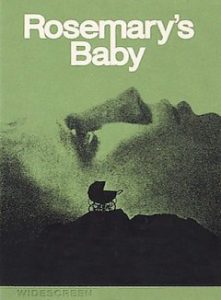 Rosemary's Baby
This film adaptation, starring Mia Farrow and John Cassavetes, captures the same hauntingly creepy atmospheric tone of the novel. Mia Farrow's portrayal of Rosemary Woodhouse is iconic in cinema, and her struggle to save herself and her baby after being targeted by a satanic cult is haunting. Rosemary's Baby is another film that was received with both critical and commercial acclaim and is widely considered a benchmark in cinema.
---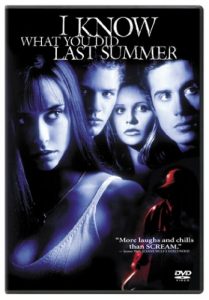 I Know What You Did Last Summer
With a cast of who's who of young Hollywood at the time, this flick helped usher in a new generation of teen horror movies in the late 1990s and early 2000s. Duncan's book was originally published in 1973 and the loosely-adapted 1997 film modernized the source material. Screenwriter Kevin Williamson, best known for Dawson's Creek and Scream, penned the adaptation that has gone on to spawn sequels and inspire a new era of slasher movies.
More News